Valentine's Day dance postponed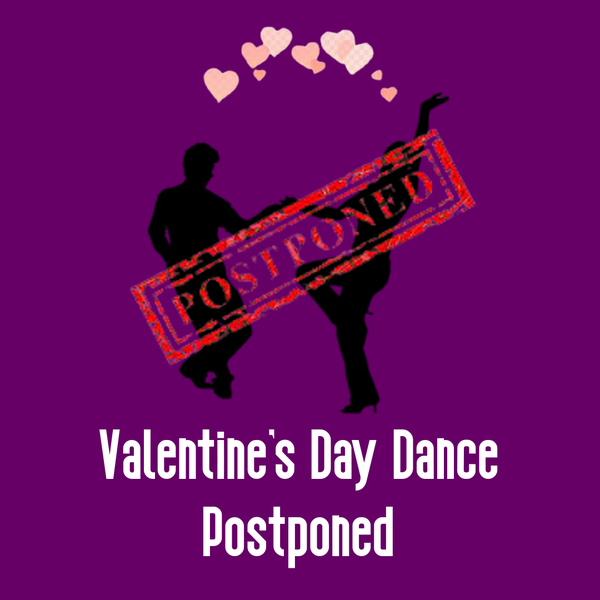 Love has been postponed at Passaic Prep – at least, for a while.
Prep's Valentine's Day Dance was set to take place Friday, Feb. 11, but has been postponed due to the outbreak of the Omicron variant of Covid-19.
The Student Council planned the dance as a semi-formal for the Friday before Valentine's Day (Monday, Feb. 14). The Council was near the end of the planning stage when it was informed that the dance could not take place due to rising Covid cases and a predicted spike at the end of January. 
The decision came from the Prep administration, which decided that large, somewhat stationary gatherings should be canceled for the time being because of Omicron and its increase in the rate of infection. 
The dance will be held in April or May instead.
Mr. Figueroa, one of the advisors of the Student Council along with Mr. Weaver, said he was disappointed that the dance had to be postponed, but that it's understandable.
"I completely understand why the dance needed to be postponed," said Mr. Figueroa. "With the rise in COVID cases when we returned from break, it's better that we take the precautions needed to keep everyone safe." 
This sentiment was felt widely by Student Council members, as most understand that this decision was more for the safety of the community than any other reason. 
"I was so excited, and I had fallen in love with the idea, so to hear that it had been postponed is really sad and disappointing," said Jasmin Hernandez, a junior and a prominent member of Student Council. "It is what it is, and it's okay. We'll have time to make the upcoming one better."
Sometime in April or May, when Covid cases are predicted to fall, there will be a spring themed semi-formal. The Student Council is already planning this event and is excited for it to occur. But as for Valentine's Day week at Passaic Prep, the Student Council will instead raise funds centered around the Valentine's Day theme.