Ms. Blumberg wins Prep's Educator of the Year Award for 2021-22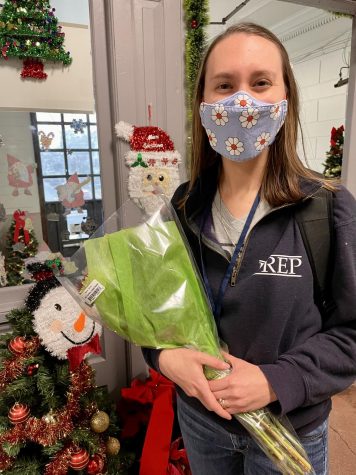 Ms. Blumberg, a high school science teacher here at Prep, has won the 2021-22 Prep Educator of the Year Award. 
The award is given at local, county and state levels to reward hard-working teachers who dedicate their time to helping and seeing their students grow.
Ms. Blumberg is now eligible to apply for the Governor's Educator of the Year Award.
"Ms. Blumberg's energy, enthusiasm and dedication to her content and students leave her as a highly qualified candidate to be considered for the Governor's 2022 Educator of the Year award," said Prep Principal Bruce. "She is entirely deserving. We are so lucky to have her as a member of our Prep family."
Ms. Blumberg said she felt honored to receive this award and is very thankful for the opportunity to work with amazing students every day.
"This encourages me to work harder each day with the amazing students I have," she said. 
Congratulations to Ms. Blumberg, from the staff of The Boulevard Online!