Why doesn't Prep have a Middle School student government?
The administration responds!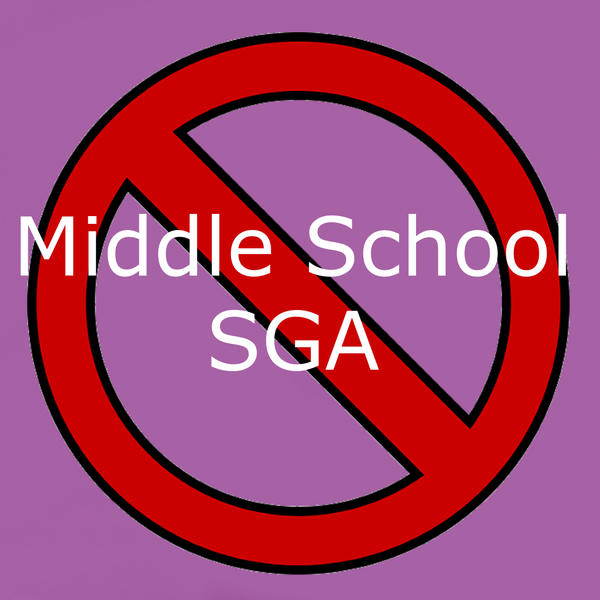 Many middle school students at Prep don't even know that there is no school government for grades six through eight! This, despite the fact that last year, Prep middle schoolers had a President, Vice President and Secretary/Treasurer.
Turns out there will not be a Student Government Association for the middle school this year. No one knows who will plan middle school events.
The Boulevard Online spoke to three middle schoolers to find out what they think about the middle school having no SGA. Their names have been withheld so they could speak truthfully:
The Boulevard Online: How do you feel about no Middle School SGA?
Student 1: I feel it wouldn't be fair because we have opinions, too. We should be heard, too.
Student 2: This is unfair because we can't take a stand on things that are issues. For example, if students are not comfortable for a good reason, we should do something about our problems.
Student 3: I feel that all middle schoolers should be able to act on solutions. If there is a serious problem we should be able to speak to make the community better. 
TBO: How do you feel about not having events like school dances?
Student 1: I feel like that is disappointing because we are middlers and expected fun events but we didn't have any events.
Student 2: It really stinks because we try our best and deserve to have fun like older kids. Just because they are older they get more exciting fun things and we should be included in fun things.
Student 3: I feel like middle schoolers should have events because they need to have a good time and take a break from stress from school work. They should express themselves and make new memories.
TBO: What do you think should be done about it?
Student 1: I think we should bring the students and teachers to make posters to find solutions on getting to do events.  
Student 2: Middle school events could be on the last day of school so we can still experience fun events.
Student 3: I think we can spread the word by protesting. We can make posters so people can get interested in helping with the solution.
Thank you for giving us your time, students. Now The Boulevard wants to know: Would you help the middle schoolers to petition for a Middle School SGA? Or help set up and run middle school events? Email your opinions to Mr. Schmerler [email protected]
A note from the Prep administration:
"We are understanding and sympathetic to the fact that not all previous clubs and activities have been made accessible to our students.  As we continue to maneuver both leadership changes within the school as well as staffing changes, we will explore ways to ensure all students have the opportunity to participate in student government.  Moving forward into the 2022-23 school year we will provide an opportunity for 6-8 grade students to be included!"