Passaic's promising future on the gridiron
Read about the team before Passaic hosts Clifton tonight!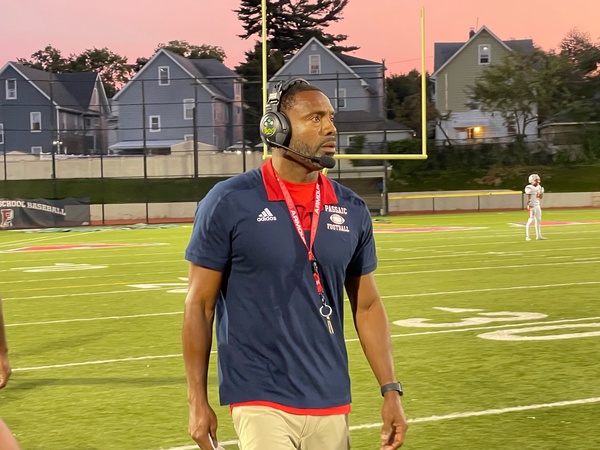 September is upon us. The ninth month of the year signifies the start of many things. For one, the start of fall. The weather gets cooler, the air gets crisper, and the leaves change color. It's also the start of school for Passaic, a significant event considering there hasn't been a first day of school in person in a year and a half. 
Above all, it's the start of America's most beloved game, football.
This year, football also marks the beginning of a new era in Passaic. An era led by Mark Dupree, the new head coach of the program. 
Dupree is an alumni of Passaic High, Class of '87. He was a member of the 1985 championship team and had more than 1,000 yards receiving in his senior year at Passaic. It also isn't his first time coaching Passaic, as he coached them in 2004 to a 1-9 record before moving on. 
Coach Dupree said his goal is to build a program. A foundation on which future generations of Passaic players can rely on. 
"My future goal for the program is just that! To build a program and to not just coach a team," he said. "Getting the CAP (junior football) program to buy into our program will build systematic learning strategies throughout the city. That will help our program tremendously."
Dupree has a set of expectations for his team. He expects them to do well in practice so it transfers into the way they play during games.
"I just expect our team to come out and execute what we do in practice and carry it over to the game," he said. "Wins and losses will dictate itself."
Some players he hopes stand out this season are Jameil Chalmers (running back, cornerback), Jamir Diaz (running back, linebacker), and Armando Cardosos (fullback, linebacker).
"All will have a significant role in jump-starting my first year of coaching," Dupree said.
Coach Dupree had one final statement, a message to Passaic as a community.
"I want us to be the best student-athletes that we can be. I want every kid to experience college if they can. College made me the person I am today and that experience will help mold our student-athletes."
Dupree went to junior college and then played at the University of Maine. He won the Rookie of the Year award in 1989, when he had 840 receiving yards and seven touchdowns. His seven touchdowns rank eighth on Maine's all-time list.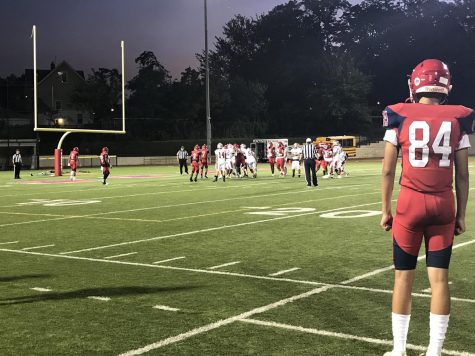 PASSAIC FOOTBALL SCHEDULE AND RESULTS
Sept. 5: At Teaneck, 21-12 win

Sept. 10: Home to Perth Amboy, 38-17 loss

Sept. 17: At Wayne Hills, 35-6 loss
Sept. 24: Home to Clifton

Sept. 30: At Kearny

Oct. 8: At Hackensack

Oct. 15: Home to Belleville

Oct. 22: Home to Paterson Kennedy

Oct. 28: At Paterson Eastside
About the Writer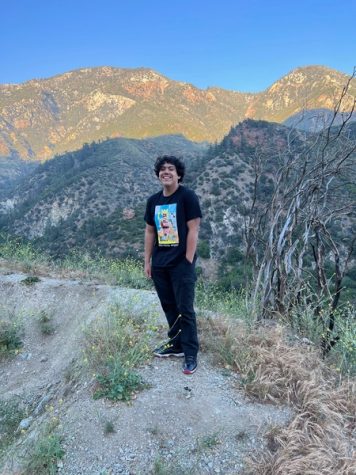 Antonio Carrera, Sports Editor
Antonio Carrera, Sports Editor, is a senior at Prep and a sports writer for The Boulevard. He used to be on the Passaic High School football team and loves...