PHOTOS: Prep plants American flags to commemorate 20 years since 9/11 
Passaic Prep Academy commemorated 20 years since the terrorist attacks of Sept. 11, 2001, by having every senior plant an American flag in the grass around the entrance to the Prep building on Friday, Sept. 10. 
Student Council President Amari Gawthney gave a speech, as did Prep's new principal, Ms. Bruce. Seniors planted flags in remembrance of the 2,977 victims of the attacks on the World Trade Center in New York City and the Pentagon.
Ms. Bruce recalled the moment on 9/11 when she heard fighter jets fly over School 5 on her second anniversary of teaching. 
The commemoration opened with the playing of Taps and a moment of silence. 
The Prep administration thanks the Passaic PBA, which donated hundreds of flags for the event.
View the PHOTO GALLERY, above.
About the Writer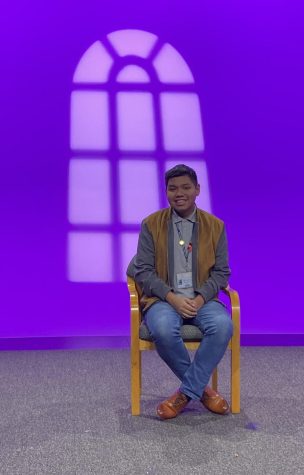 Bryan Perez M., Staff Reporter
Bryan Perez M., Staff Reporter, is a senior at Passaic Prep Academy. He spends most of his time helping out the Student Council. He loves music and playing...