PHOTOS and VIDEO: Prep seniors graduate
All three schools hold graduation at Boverini on June 28
The melody of Pomp and Circumstance filled Boverini Stadium once again for the 2021 Commencement Ceremony of graduation. 
Passaic Preparatory Academy, Passaic Academy for Science and Engineering, and Passaic High School all handed out diplomas to their graduates on June 28, 2021. See the PHOTO GALLERY, above!
The valedictorians from Prep (Madeline Urena), PASE (Divya Rana), and PHS (Jocelyn Pimentel) addressed their class at the ceremony. 
Some of the dignitaries present at the ceremony were Mr. Hector C. Lora, Mayor of the City of Passaic; Mr. Ricardo Fernandez, Passaic City Business Administrator; Assemblyman Gary Schaer; Deputy Mayor Mr. Edwin Garcia; and Board of Education President Mrs. Christina Schratz.
Dr. Jason Marx, Principal of Passaic Preparatory Academy; Ms. Johanna Ross, Principal of Passaic Academy of Science and Engineering; and Ms. Jeannette Torres-Gomez, Principal of Passaic High School, presented the ceremonial turning of tassels. 
About the Contributor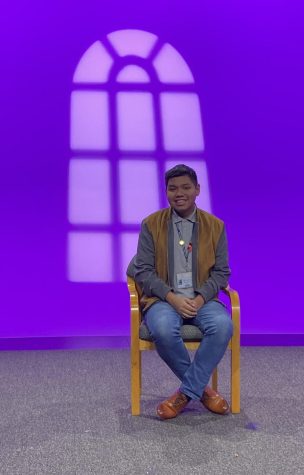 Bryan Perez, Staff Reporter
Bryan Perez M., Staff Reporter, is a senior at Passaic Prep Academy. He spends most of his time helping out the Student Council. He loves music and playing...