Spill the beans with Prep's Youth Climate Activists club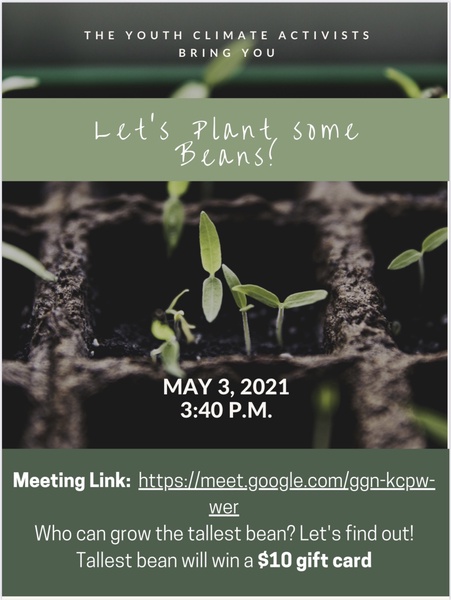 The Youth Climate Activists, the environmental club at Passaic Preparatory Academy, are hosting a Bean Party! 
On Monday, May 3, join them in learning about how to grow your own beans at home. The best part? No dirt is required. All you need are some household items: Paper towels, a ziplock bag, some water and most importantly, a couple of beans. 
A couple of weeks after the event the Youth Climate Activists will hold another event to see who grew the tallest bean stalk! The winner will be awarded a $10 Dunkin gift card! All are welcome, students and faculty! Simply sign up using the link: tinyurl.com/ycabeans and they will email you the meet link the day of the event.