POLL RESULTS: Prep's favorite holiday activity is …
What did YOU vote for as your favorite activity during the holidays?
What is your favorite HOLIDAY ACTIVITY?
Spending time with family (16%, 115 Votes)
Putting up holiday decorations (13%, 88 Votes)
Wrapping gifts (12%, 84 Votes)
Baking (12%, 81 Votes)
Listening to holiday music (12%, 81 Votes)
Secret Santa (11%, 76 Votes)
Christmas tree/Menorah (11%, 75 Votes)
Decorating a gingerbread house (7%, 47 Votes)
Holiday cards (6%, 41 Votes)
Elf on the Shelf (2%, 16 Votes)
Total Voters: 193

Loading ...
The Boulevard Online asked Passaic Preparatory Academy: What are your favorite holiday activities?
The winner: Holiday spirit
In a poll that ran from Dec. 7 through Dec. 22, a total of 193 people voted, for multiple activities. The one that received the most votes: Spending time with family, which received 115 (16% of total votes cast). 
Putting up holiday decorations came in second with 88 votes (13%), and wrapping gifts was a close third with 84 (12%).
See the complete poll results, at right.
Thank you, Prep students and staff, for voting, and we hope you all have a safe and happy holiday! See you in the new year. And while you're here, consider checking out these other holiday posts on The Boulevard Online:
About the Writer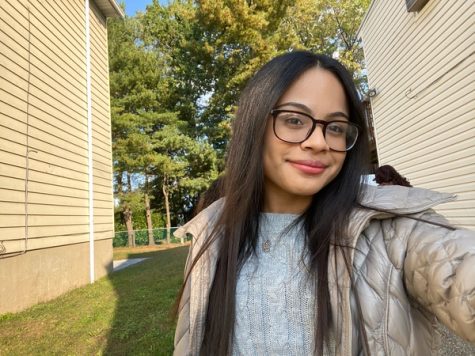 Paula Lombillo, Features Editor
Paula Lombillo, Features Editor, is a senior at Passaic Prep Academy. She loves to write during her free time and stresses about schoolwork most of the...