Custom face masks are becoming a trend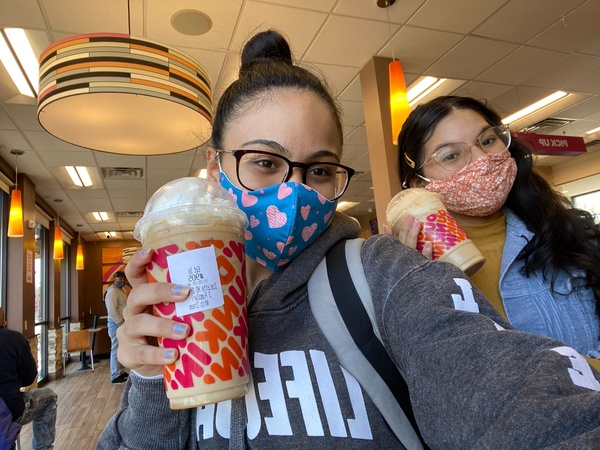 This pandemic shouldn't get in the way of your sense of style, it should be more fun! People will absolutely love the idea of having a face mask that matches. During times like this, it's scary, but with masks that come in different styles to match, it can make you feel at ease and safe. I see this trend continuing until this pandemic is over. 
We wear face masks in order to stop the spread of Covid-19 and to be protected. Making the face mask more fun and fashionable could lead people to wear it more. They can be more effective to stop the spread of the virus. 
Melissa, a sophomore at Passaic Preparatory Academy, finds a way to style herself with her face mask, she makes styling fun out of this whole situation. 
"I try to make my face mask match my outfit," she said. "We wear masks to stop the spread of Covid-19 and I want to feel like I'm in control and making the most out of the situation by wearing my style of mask.
 "I see face masks more so as modern fashion. I think everyone is trying to make the most out of the situation and designing it to the best of their ability to show their identity." 
With the coronavirus outbreak, face masks have been required, but now it's becoming more trendy. People are finding ways to match it with their outfits. Many designers are now matching their own outfits with customized face masks. They are making it as glamorous as possible. 
There's a second wave of Covid coming near us, so be prepared! Though we wear face masks, we can make them fashionable so people would feel more comfortable and be able to match their face mask with their outfits. They could be able to express themselves in various ways. 
The benefits of face mask becoming a trend is that it's a way for people to stand out. The more stylish the masks are, the more people are willing to put them on. If masks become common, then it brings a personal reminder of how one should behave in public and that's the power of a form of attire. 
Others might find it to be fun as an accessory. Many businesses are taking the opportunity to make and sell cloth face masks. Many varieties of styles and designs are available! There are many people wearing not just disposable masks, but design ones which make a fashion statement with their choice. You're making a statement with whatever design you choose to wear and how you wear it. 
Some companies that provide designer face masks:
Katie May, a company that designs wedding gowns and is now selling fancy face masks. May is a fashion designer and they are made with sequins and lace. They sell around $19-$45 each, they're straps are adjustable. 
Urban Outfitters, one of the largest brands, is now selling stylish face masks around $12. A portion of their sales will be going to the American Nurses Foundation's Coronavirus Response for Nurse. 
Aerie's face masks are water-resistant and they have a "antimicrobial" finish in order to prevent the growth of bacteria. They're reusable face masks that run for $14. They have different styles and one of them is vibrant patterns. 
Old Navy, they're most popular item is the five packs of washable masks for adults and children. They run for $12 for their "Variety 5-Pack Triple Layer Cloth Face Masks", they come for different colors or patterns. 
Have fun with your facemasks! Here's 21 places that sell fashionable masks!
You choose the way you style your mask, treat it as an accessory. Make a statement with your mask and protect others in style! 
About the Writer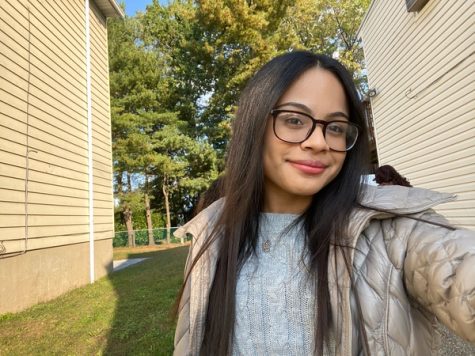 Paula Lombillo, Features Editor
Paula Lombillo, Features Editor, is a senior at Passaic Prep Academy. She loves to write during her free time and stresses about schoolwork most of the...