GSA Club teaches tolerance for LGBTQ+ community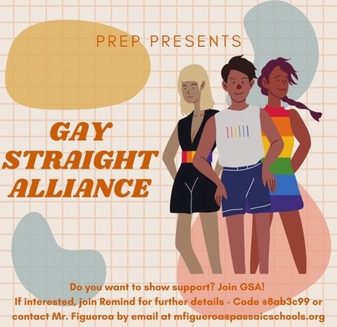 Awareness, tolerance, initiatives. If that's what you're interested in, the Gay-Straight Alliance might be for you.
Club advisor Mr. Figueroa, who teaches AP Human Geography and AP United States History at Passaic Preparatory Academy, said the GSA is a club "that teaches tolerance and acceptance to our LGBTQ+ community." 
The club emphasizes the importance of normalizing different sexualities and identities among the student body and in our society. The Gay-Straight Alliance was initiated by Mr. Figueroa two years ago when he was asked by a student who wanted to start the GSA, who he believed "felt comfortable enough to ask me to be the advisor of the club." 
"
It is a way of bridging our LGBTQ+ students with our straight students who are allies and supporters."
— Mr. Figueroa
With no hesitation, Mr. Figueroa agreed to help them out and start the club. The goals and ambitions of the GSA, he said, are "Really dependent upon the students. If students this year come into school and want to see more flags or more safe space stickers on teachers' doors to feel safer, those are initiatives that we will try to approach with staff members and students." 
The club also prides itself on bringing awareness to the limitations that the LGBTQ+ community still faces in the 21st century here in the United States.
The Gay-Straight Alliance meets every other Thursday, starting on Nov. 19, after school through Google Meets. If you join, expect to "plan big events going into the month of June for LGBTQ+ Pride Month, talk about issues people are currently facing, and watch LGBTQ+ movies and have conversations about them," said Mr. Figueroa.
If you are interested in joining, the Remind Code for the GSA is e8ab3c99 or you can contact Mr. Figueroa at [email protected]. 
About the Writer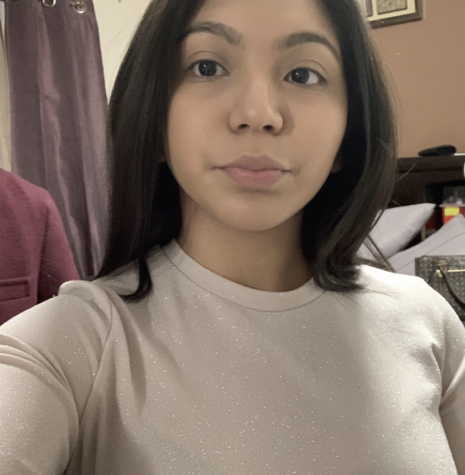 Citlaly Hernandez, Staff Reporter
Citlaly Hernandez, Staff Reporter, is a senior at Passaic Preparatory Academy. Besides being a member of The Boulevard, she is a member of the Passaic...