It's official: Prep students won't return until at least Feb. 8
Get used to remote learning, Passaic Prep!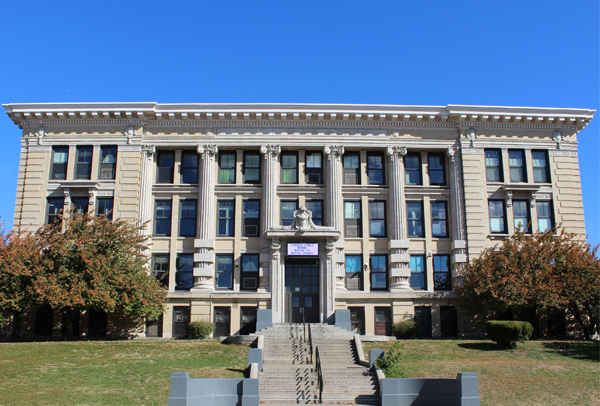 The City of Passaic District Board of Education ruled on Oct. 26 that Passaic Public Schools, including Passaic Preparatory Academy, will not return to in-person learning at least until Feb. 8. 
Prep students and teachers will continue in Phase 1(full-time remote home-based instruction) of the Passaic Public Schools Restart and Recovery Plan from Nov. 1 through Feb. 5, 2021.
To make the decision, the Board of Education looked at new Covid-19 developments and surveyed data from more than 1,800 staff and families of over 10,000 students. The Board also met with local health officials and Hackensack Meridian Health System consultants on Oct. 15.
Some Prep students were unhappy that in-person learning had been pushed back to February, at the earliest.
"
As a senior, it definitely makes me feel sad."
— Lizet Coyotl, Prep senior
"Early in the year around September, when cases were declining, I was hoping and expecting that we would return to school and enter Phase 2 by November," said Prep senior Lizet Coyotl. "But once we got to October, and cases started rising again, that's when I realized that we wouldn't go back, and we'd stay in Phase 1."
These results are not surprising to other Prep students. In a recent poll conducted by The Boulevard, 52% of students believed they would not return back to school until sometime after Jan. 1, and 22% of students thought they would return to school on Nov. 1.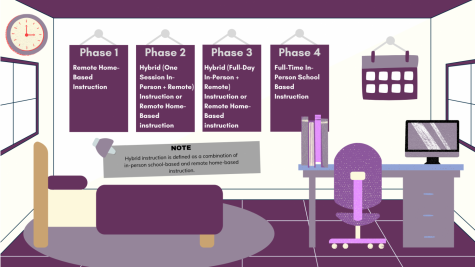 Also, 26% of Prep students did not think staff and students would return back to school at all this year.
"As a senior, it definitely makes me feel sad," Coyotl added. "When I was a freshman I would always look forward to the 'senior experience' because it just seemed cool. And like, it's your last year so you'd want to make the most out of it, but because of everything in the world right now, we can't do much."
The Board of Education will decide again in January whether to continue in Phase 1 or move into Phase 2 on Feb. 8. Phase 2 consists of hybrid instruction, where parents have the option to choose between hybrid or full-time remote learning. Phase 2's hybrid learning would consist of one session, in-person instruction days combined with remote learning.
The Boulevard will continue to monitor and report these new school developments.