Meet the Candidates: Student Council Vice President, 2020-21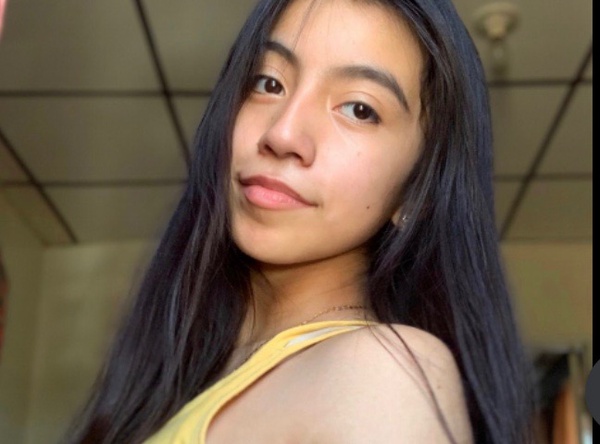 NOTE: Student Council elections for Passaic Preparatory Academy will be held virtually on Wednesday, Oct. 28, from 8 a.m.-3:30 p.m. All Prep students are encouraged to vote. The Boulevard staff will offer information on the candidates right up to Election Day to help voters make an informed decision.
Two candidates are running for the position of Vice President of Student Council at Prep. The Boulevard Online (TBO) reached out to both with six questions that could help you decide who to vote for.

The candidates:
Senior

Lorraine Mota

Junior

Daniela Velazquez
TBO: Why is the Student Council important?
Lorraine: The Student Council is the school's governing body. We are the student body's voice and without us, there would be no student represented and in addition, there would be no opportunities for students to develop leadership skills.      
Daniela: A school is a place where students gather to develop academic, social, and leadership skills necessary to accomplish what they define as success. In order for school leaders to effectively assist students achieve their goals, the schools must know about the current situations, issues, and concerns the students are facing. They must also know what students NEED to enhance the way they are learning. What better way to obtain the information than by having the school leaders be the students who are currently going through those problems? This is why the Student Council is necessary. It is important for schools to have a group of students from all races, ethnicities, sexual orientations, ages, and genders who come together to voice their opinions on what problems they are having and what could possibly solve them. Not to mention, it is typically easier to bring up concerns to those your age than it is to those who are older than you so, having student leaders will certainly increase the chances of improving what needs to be improved, as more issues will be addressed.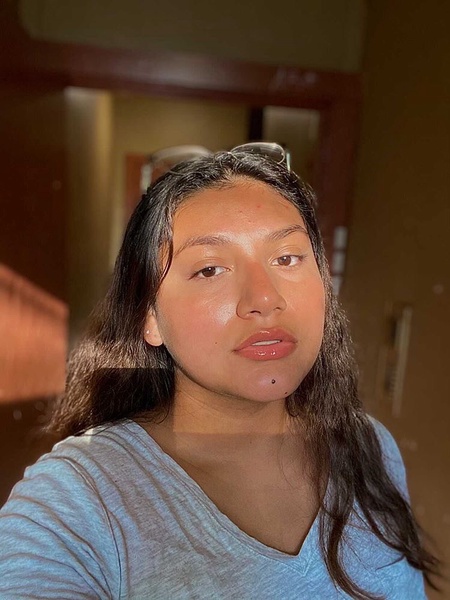 TBO: Why did you decide to run for office?
Lorraine: I have been running for office my three years at Prep. I'm not someone who gives up, and I want to make a difference, especially during these unfortunate times. I want to help the student body in whatever way I can, and I know I am capable of and qualified to do so.
Daniela: I decided it was time I became confident in my actions, ideas, and leadership skills. With the time I spent in isolation due to the pandemic, I decided to reflect on some of my accomplishments in high school and reflect on who I am as a person. I never realized that I continuously missed opportunities because I did not believe that I am competent enough. As I began to take more action in a confident manner, I became Treasurer for the International Thespian Society and Secretary for the Passaic Youth Council. I participated in multiple park clean-ups and I volunteered in community events where we successfully helped distribute food to thousands of people in Passaic. I was starting to be happier. I was starting to realize I am capable and competent. I was starting to realize my purpose is to help and listen to others. It was all because I began to be confident with who I am as a friend, student, and person. This is just the beginning of my journey. I have a lot to offer. I am confident that with hard work and dedication, as your next Vice President, I will work endlessly to assure Passaic Preparatory Academy is a safe, welcoming place that students and staff are proud to be a part of. 
TBO: If elected, what's the most important thing you would do?  
Lorraine: If elected, my main goal will be to ensure that every student does not feel alone. I want to better our mental state through these stressful times. One way that I would ensure this, is by first creating buddy programs between senior and lower classmen, so that lower classmen have someone to talk to and show them the way, and for seniors to be given the opportunity to develop communication skills and learn new ways of thinking.
Daniela: This is a difficult question to answer. There are several projects I am planning that I think are equally important because they will function cohesively to improve the lives of students when attending Passaic Prep. But, if I had to speak about just one, I would talk about my plan to increase student exposure to different career choices. Unfortunately, I have met many high school seniors who continuously stressed over not knowing what career path to take. Many stated it was because they were uninformed about their options or they did not know where to start researching. I certainly felt this way as a freshman. I did not know about the jobs in the medical field, theatrical world, educational field etc. I felt it was time to start doing something about it – to start taking initiative in order to prevent that from happening to the rest of our Passaic Prep family. I plan to bring in more experts (virtual meets and in-person when we return to school) to have Q&As with the students. The experts will relate to our pathways but if suggested, they will be knowledgeable about outside careers. A Google Form will also be sent out asking students what they are interested in so the school can provide you with websites about where to research that pathway. But, all in all, I want to make life easier for those who dread thinking about the future. By exposing students to many career options, the chances of them finding something they like will increase greatly. They will be able to figure out what classes to take ahead of time which can also help decrease university costs. 
TBO: How is having elections virtually harder than doing them in person?
Lorraine: One main factor that has made this virtual election harder for me is being confident enough to put myself out there. While in school you have the support of your peers and are easily able to attract more students by going above and beyond through posters or, let's be honest, bribing. Being virtual, all I can do is promote myself and hope that others understand my message and believe in me, all I want is for Prep's students to understand that I will work hard to achieve whatever is needed and wanted, but doing so virtually is very tricky. 
Daniela: Although advancements in technology have made it easier to reach out to larger audiences, I do believe it is interfering with the effectiveness of how we, as candidates, deliver our messages to the school. I, personally, do not like being filmed because I am simply camera shy. I like to be physically and emotionally present. I like to read body language and facial expressions. I like to listen and communicate. All of it is not the same with technology. However, I understand it is what must be done to ensure the safety of our staff, our students, and our families. It's simply an unfamiliar setting and adjusting is usually the hardest part. But, there's nothing I can not overcome and I will work hard to prove I am a diligent leader and friend who is determined to help bring great change in not only our school but overall community. 
TBO: Why should the students elect you?
Lorraine: I want to fight for what you want. I promise to use my leadership skills and communication skills, to the best of my ability and help make sure this school year is what you want it to be.
Daniela: I will not lie and claim that I am a perfect person who never makes mistakes. But, I will say that I have a combination of skills and characteristics that will allow me to be a distinguished Vice President. I take pride in my ability to persevere through challenging tasks. I am not fazed by failure. I acknowledge it, reflect on it, find ways to improve, and I do just that. When creating events for the Student Council, there will be a few things that will not work out due to uncontrollable circumstances. But, due to my characteristics, I will not drop the idea or event. I will find ways to make them happen because it is something that will benefit the students at Passaic Prep. Not to mention, I am a great communicator and a determined worker. It may sound cliché but those descriptions accurately describe who I am. I am an honor roll student, an active member in the Student Council, and a leader in the classroom. I have experience with leading groups because I had directorial positions in my pathway classes and in last year's Teen Summit competition. I work until I understand something completely. I work until I receive that A+. I work until I am more than satisfied with the results. I work until I feel everyone is heard. I do not give up when things get hard. It motivates me to continue to become a person that enlightens others with the fact that there is nothing we can not overcome. I am strong-willed and I know that I have a lot to offer to Passaic Prep, from my ideas to my voice to my positivity. I hope I am given the chance to prove how passionate I am about receiving this position. My actions will speak louder than my words. 
TBO: Can you make a difference for the students at Prep? How?  
Lorraine: I am a dedicated student, and a dedicated friend, I will be your voice and make sure that you do not feel alone. Whether it be by making a difference as a whole or making a difference in one student's life, I am here to help you and service you and your needs. I will voice your concerns and will help make sure that you are understood.
Daniela: I know I can bring positive change at Passaic Preparatory Academy. Starting with the project I mentioned regarding exposure to career options, I will help students at Passaic Prep begin finding what they like and something they could possibly major in. I will work to increase mental health resources at school, including information about mental disorders and what can be done when experiencing stress. The beautification of our school will also change. I will work to increase the amount of artwork in the hallways and make the inside of Passaic Preparatory Academy showcase how much talent we hold to the world. To ensure the safety of our students and staff, I will work with the President and Secretary/Treasurer to increase the availability of sanitation supplies. These are just a few of the ideas I plan to make a reality. Using my skills and characteristics, I know I will be able to speak up for students at Passaic Prep. I know I will help make voices heard. I know I will work collaboratively with the executive team and the Student Council members to make life at Passaic Prep more sustainable and enjoyable.  Passaic Preparatory Academy Students, I am here to be your voice. I am here to help address the concerns you may have. I am here to make you the priority. I am here to make life easier for you. I am here to bring the change you've been asking for. I hear you. I can help you. I am here. 
About the Contributor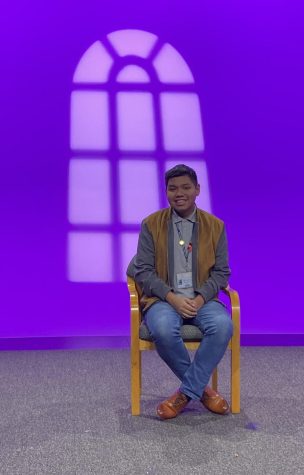 Bryan Perez, Staff Reporter
Bryan Perez M., Staff Reporter, is a senior at Passaic Prep Academy. He spends most of his time helping out the Student Council. He loves music and playing...