Prep students take part in Mental Health Awareness Walk
Passaic Preparatory Academy students participated in Passaic's Mental Health Awareness Walk on Oct. 17 to raise awareness for mental health after the death of a former Passaic Youth Council member in August.
The event commenced at 9 a.m. and featured speakers Mayor Hector Lora, Prep junior Amy Zarebczan, Passaic High School assistance counselor Sherri Grier, and Passaic County Mental Health and Addiction Services Director Brenda Browne. The walk was created by the Passaic Youth Council and spearheaded by Zarebczan.
"Together, we are going to break the stigma that should not stand behind mental health," Zarebczan said.
To ensure the safety of the participants, masks and social distancing were mandatory. The walk began at Passaic City Hall. Participants walked to the Market Street Bridge, where youth council member Jordy Flores lost his life after jumping over the bridge, drowning in the Passaic River.
"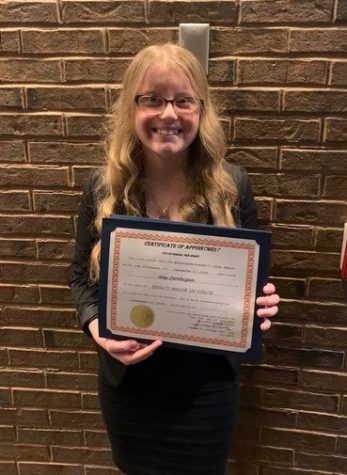 Together, we are going to break the stigma that should not stand behind mental health.
— Prep junior Amy Zarebczan
The bridge was decorated with green ribbons and balloons. A minute of silence was observed.
"Jordy Flores was a young boy in our community who was kind-hearted, funny, always striving to learn and give back to his community, but he also struggled with mental health," youth council adviser Vanesa Apaza told The Boulevard. 
The walk was held a year after Flores talked at a city hall event about mental health awareness and substance abuse.
Grier, the founder of a non-profit organization called The H.I.V.E. (Helping Individuals Visualize Excellence), discussed an initiative to combat the stigma of mental health issues by creating virtual safe spaces for people to talk.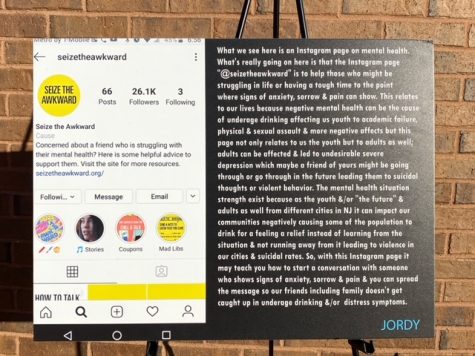 "Let's talk. Let's have a weekly check-in chat. Because we are all under some form of pressure, some form of stress," Grier said.
A booth was set up containing informational brochures about mental health. 
Some members of the community had criticized the walk, saying it did little to help address mental health issues. Prep students addressed this criticism at the event.
"We will not let this discourage us. The people are the reason we are doing this," said Daniela Velazquez, Passaic Youth Council Secretary. "We will prove to them, the youth, parents, city, and the overall community, that mental health matters, they are not alone, and we care."
If you or anyone you know is struggling with mental health, visit the National Institute of Mental Health's website. https://www.nimh.nih.gov/health/find-help/index.shtml.