VOTE: Do Prep students THINK they will go back to school?
Vote in our POLL so everyone can see where you stand!
Do you think Prep will return to in-person learning?
YES, but not until sometime after Jan. 1 (51%, 175 Votes)
NO, not coming back this school year (28%, 96 Votes)
YES, on Nov. 1 after Phase 1 (22%, 75 Votes)
Total Voters: 346

Loading ...
District of Passaic Public Schools started the school year in Phase 1 of the Schools Restart and Recovery plan after the Passaic Board of Education approved it. The plan outlines four phases to transition back to in-person instruction.
Passaic Preparatory Academy students, along with those from other Passaic schools, are learning from home from Sept. 10 through at least Oct. 31 during Phase 1. 
The Board of Education and administration are still determining whether to continue Phase 1 or move to Phase 2. Phase 2 gives parents the ability to choose between hybrid learning (a mix of in-person and remote learning) or continued remote home-based instruction. Phase 2's in-person learning would consist of one-session days, Monday, Wednesday and Friday, with each student attending in-person one day per week.
The Boulevard wants to know if students THINK they will return to school.
The poll starts October 15 and runs through the evening of Oct. 23, so make sure to vote and encourage other students to do so as well by sharing this link. Everyone gets one vote only!
Send comments to [email protected], and we might use them when we review the results.
Note: These poll results will NOT be used by the Board of Education or administration in determining whether to continue in Phase 1 or move into Phase 2. The poll is just for and by The Boulevard.
About the Writer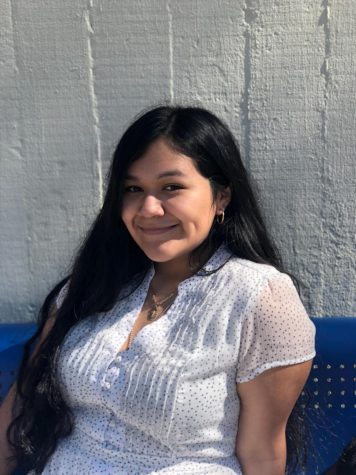 Melissa Reyes, Editor-In-Chief
Melissa Reyes, Editor-In-Chief of The Boulevard and The Boulevard Online, is a senior at Passaic Prep Academy. She is a self-proclaimed history fanatic....