Prep Hosts Online Mental Health Challenge
Insight into staying calm during the coronavirus quarantine, with Ms. Fontalvo
The Mental Health Challenge at Passaic Preparatory Academy came to fruition as an attempt to help students gain a greater understanding of what mental health activities can look like and how mental health is different for everyone, under the leadership of Ms. Fontalvo, a guidance counselor at Prep.
Here is the list of 24 staff members participating: Fontalvo; Atteyah; Zanabria; Tereshko; Campllonch; Sciametta; Severino; Lauricella; Carl; Taylor; Mold; Benedetti; Montoya; Huze; Vescio; Mulreany; Reilly; Mordaga; Veras; Leonard; Spoelstra; Herrera; Johnston; Fitzgerald.
Ms. Fontalvo had the initiative to start the Mental Health Challenge. She said she wanted to find a way to engage students in the importance of mental health and what it truly means. The Prep faculty is always looking out for their students, and more than 20 teachers volunteered to share with students the tasks they undertook to help throughout the challenge.
The Boulevard asked Ms. Fontalvo how students would benefit from this challenge, which runs from May 18 to June 15:
"Students can benefit in the challenge in a number of ways. First, they can learn new ways that help them cope with stress and other challenges. Second, they can see how others work through issues as well. Third, students have the opportunity to recognize how doable taking time for your mental health is."
"
I hope students remember feeling a sense of peace and how they learned more about themselves."
— Ms. Fontalvo
Ms. Fontalvo shared that she likes how this challenge pushes an individual to attempt new activities and gain new experiences. But most of all, she said she loves how the Prep staff and students share this experience.
Some highlights, according to Ms. Fontalvo:
Mr. Tereshko, Day 4: Showed his dedication to students by taking the time to create and edit a video for fun. His cat was super adorable!
Ms. Mulreany, Day 16:  Being vulnerable is an important part of being human, and Ms. Mulreany showed just that in her letter as she reflected on her experience during quarantine and what she hopes to gain from it.
Ms. Reilly, Day 17: I love how she included the whole family in her efforts to make a difference in the world.
Ms. Fontalvo said she has gotten some positive feedback from students about the challenge and the "Counselor Corner" posts on the Students at Prep Google Classroom.
"Mental Health can be a personal and vulnerable experience. Students who do reach out will share how this experience has resonated with them," said Ms. Fontalvo. "Life is made up of experiences and the feelings related to each experience is what we carry with us. I hope students remember feeling a sense of peace and how they learned more about themselves."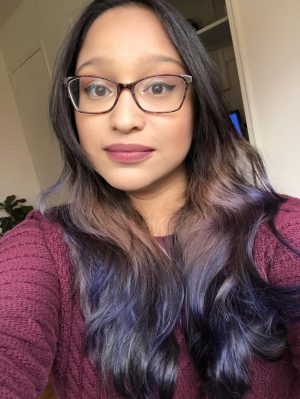 This challenge shows that the Prep staff looks out for its students. Students have a great opportunity to take advantage of the Mental Health Challenge, which can be found on the Students at Prep Google Classroom.
Need more information, or have a mental health question? Contact Ms. Fontalvo at [email protected].
About the Contributor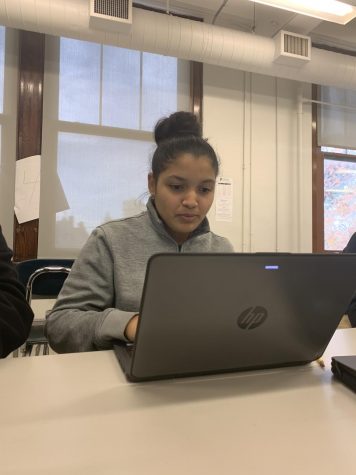 Carolina Ramos Bonilla, Editor-In-Chief
Carolina Ramos Bonilla, Editor-in-Chief of The Boulevard and The Boulevard Online, is a senior at Passaic Prep Academy. She spends most of her time reading...