Prep's First Salutatorian: Lixangelys Ruiz
Lixangelys was a standout in many areas at Prep and will move on to MSU
Lixangelys Ruiz is Passaic Preparatory Academy's first salutatorian, securing her position with a 4.1679 GPA through high school.
A salutatorian is the second-highest-ranked graduate of the graduating class. Only the valedictorian is ranked higher.
(Check out the video, above, to see the moment that Dr. Marx told Lixangelys that she had earned the title of salutatorian at Prep.)
Not only is Lixangelys the salutatorian for the senior class, she has a long list of accomplishments from high school, despite battling Type 1 diabetes. She led morning announcements at Prep, qualified for the New Jersey National History Day competition, and was heavily involved in Prep's first theatre productions, winning an award from Montclair State University for her outstanding performance as the star of "Antigone."
"In the end, I learned how to be healthy and balance my blood sugar with my life and academics," Lixangelys said of her high school experience. "That was such a struggle throughout high school, but now I feel like I've grown so much and I'm ready for college."
Ruiz, who followed the Theatre Arts pathway at Prep, will attend Montclair State in the fall but is still undecided on a major. She has narrowed her career choices to either being an actress or a prosecutor. 
"I'm planning on training so that I can audition for the Montclair musical theatre or theatre program," she said. "I would like to go to law school at some point."
Lixangelys attributes her success to her mother, who supported her throughout her life. She also thanks her supportive teachers at Prep, who encouraged her to never give up, even when times were rough.
When asked if she accomplished her high school goals, Ruiz assures that she did. She was involved in theatre, the International Thespian Society, choir, Student Council her junior year, National History Day, and National Honor Society.
"My goals were to try new things and I definitely did," said the 18-year-old Passaic resident. "I did basketball my freshman year because I wanted to try it. I fell in love with theatre and it trapped me in. I improved so much in theatre and did things I never knew I could."
She advises incoming freshmen to be involved with school activities. She encourages them to talk to their counselors for any help or questions.
"Prep is such a fun and positive environment to be in," Ruiz told The Boulevard. "Go to the lip sync battles, talent shows, musicals, and plays. Don't fail any classes. Utilize the resources that Prep gives you."
About the Contributors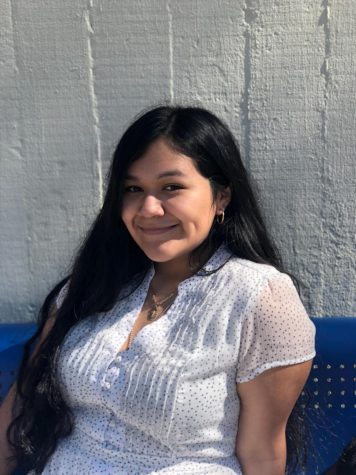 Melissa Reyes, Editor-In-Chief
Melissa Reyes, Editor-In-Chief of The Boulevard and The Boulevard Online, is a senior at Passaic Prep Academy. She is a self-proclaimed history fanatic....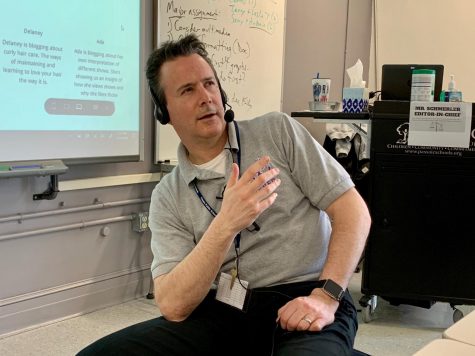 Mr. Schmerler, Adviser
Mr. Schmerler is the Staff Adviser of The Boulevard Online. He worked in the field of journalism for 25 years and has a Masters degree in Broadcast Journalism...