Teacher Appreciation: Shout-Outs, From Students to Teachers
Read About the Impact Prep Teachers Have on Students
Teachers have risen beyond the classroom to provide support and guidance to their students during these difficult times. While students cannot be there to thank them in person, or give them gifts for Teacher Appreciation Week, a simple thank you, or in this case, a shout-out will do!
The Boulevard recently distributed a survey asking Passaic Preparatory Academy students for teacher shout-outs. We asked them different things ranging from, "How have they helped you out during this difficult time?" to "Tell us your favorite thing they have done for the class."
We received 76 thorough survey responses, well worth the read. We've chosen the best responses, and some of them can even bring you to tears. We will keep the students anonymous here, so please don't forget to thank your teachers for their hard work!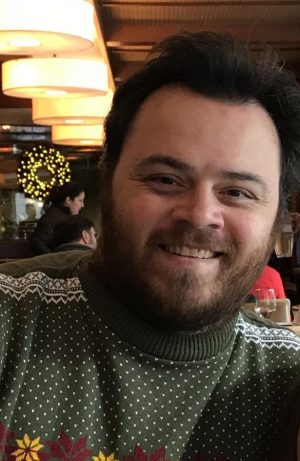 Mr. Alessi (Introduction to Law)
Mr. Alessi is known for having the coolest classroom in the entire school. His room is covered and filled with amazing posters and action figures, making it feel cozy and welcoming to everyone.
"Just him as a person, he dedicates so much time to making sure we know the material. A lot of his students go to him for advice because he's very knowledgeable about most things. When I talk to Mr. Alessi I feel comfortable, when I enter his classroom I feel welcomed, I love the atmosphere, it's so bright," one student said.
Alessi's students appreciate his teaching style, as it encourages people to think outside the box and challenges their thinking.  "I appreciate his class and how much he helped me become a good writer. He encouraged me to speak in his class when normally I would not."
One student revealed that their favorite memory of him would be "when he goes on his long rants about 'Star Wars' in class."
Ms. Alfaro (Spanish)
Ms. Alfaro is a new Spanish teacher at Passaic Preparatory Academy. 
One student revealed to The Boulevard, "I like the fact that she is very understanding and also very relatable." 
"She's just very nice," some said.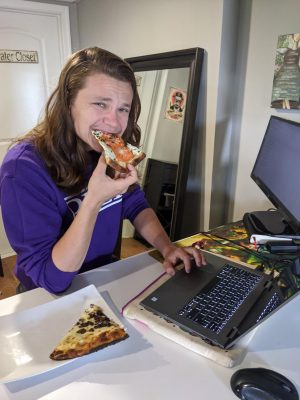 Mr. Anderson (Theatre)
Mr. Anderson is known around the school as everyone's favorite theatre teacher. He has guided all the plays at Passaic Preparatory Academy and has dedicated much of his time to it, making a difference in the lives of many students.
 His students recognize the hard work he has put into doing what he loves. "I appreciate all the hard work he does for all of his students and the work he does for his shows are beyond what any other theatre teacher does. He takes time out of his life to teach us the blocking and spends so much time trying to get us to do our best. I've never met a teacher as hardworking and as dedicated as Mr. Anderson."
The impact he has left on students is remarkable. "I remember when I was unsatisfied with the results of one of my projects. I kept doubting my capabilities and skills. He pulled me aside and reassured me that I am able to achieve great things and I worry too much. He gave me advice on how to de-stress. I needed to hear those words. Today, they're still lurking somewhere in my brain, assuring me everything will be okay. I will definitely never forget that day."
His students appreciate how much Mr. Anderson helps lift their spirits. "The Google meetings he hosts make my day. It is probably the most fun I've had during this quarantine," said one student.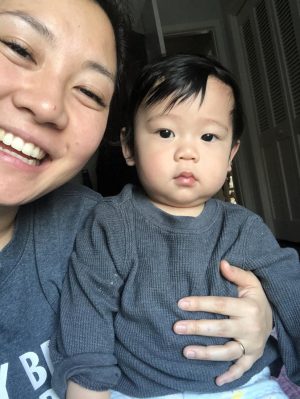 Ms. Bang (Algebra 2)
Ms. Bang is one of the best-known math teachers in the building! She is known for how she incorporates math in her classroom, making math into a fun activity for those who struggle with it.
She has helped many struggling with remote learning. One student told The Boulevard, "I appreciate that she is trying to help everybody by making videos so that we can understand it more."
"My favorite thing she did was make math games, because it made math fun and not bothersome," said another. They even played Math Jenga, recalled another.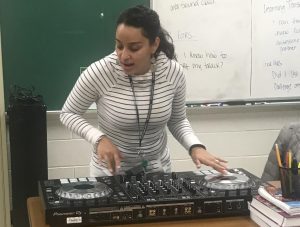 Ms. Burgos (Music Technology)
Ms. Burgos is Passaic Prep's first Music Technology teacher. She is known for her kindness and radiates positive energy throughout the halls of the Prep.
"I appreciate a lot from Ms. Burgos, since the first day she knew I loved to DJ, she has always given me opportunities to get to DJ, which I will forever be thankful for," said one student to The Boulevard. "She makes the class so fun, we have good assignments and if we need more time, she'll give us the necessary time, and she's always so optimistic!"
Her acts of kindness go way beyond the classroom. "She shared the donuts she ordered from me with her other classes. She even shows us pictures of her dog," recalled another student.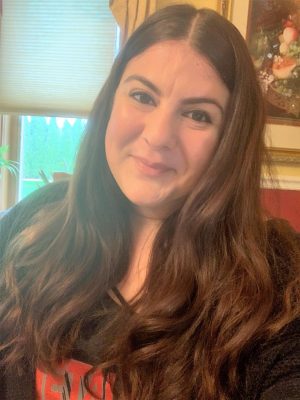 Ms. Benedetti (AP English Literature)
Ms. Benedetti is well known for her love of literature. She even has a bunch of motivational and inspiring quotes from novels on her walls everywhere! 
One thing students love about her is her willingness to listen and lend a helping hand to anyone. "Ms. Benedetti has helped me by just making me feel comfortable and making me know that I can reach out to her if I need to talk to someone," remarked one student. "She assigns journals that allows students to just talk about how their week went and she actually reads them and comments and answers back, like if we were having an actual conversation. Ms. Benedetti really shows that she cares about the well-being and mental health of her students."
If you ever need help with one of your assignments, do not worry! She is known to be someone you can count on and trust to help you get the job done. "My favorite thing with Ms. Benedetti is being able to talk to her easily and her helping me with my assignments."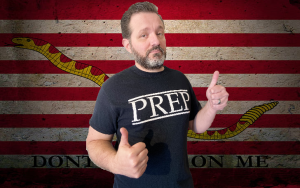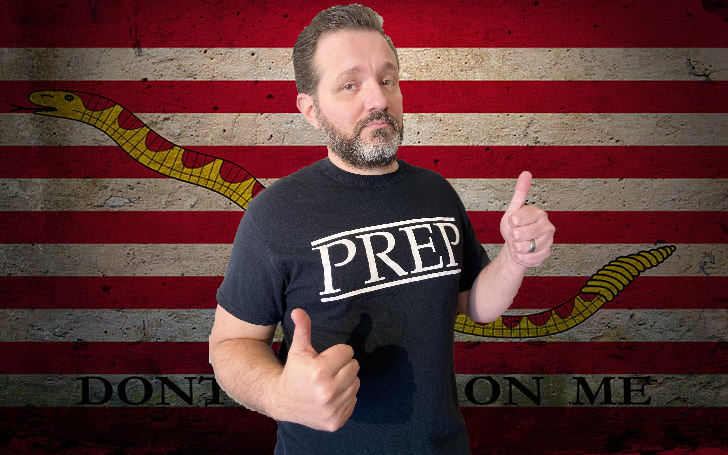 Chief Diaz (ROTC, Naval Science)
Chief Diaz is the Naval Science Instructor for Passaic Prep, Passaic High School, and Passaic Science and Engineering. 
Chief Diaz is not only providing support to his students, but also informing them of the current situation we are facing. 
"I appreciate when he posts a joke on Fridays because they brighten my day if I'm not feeling good. I also appreciate how he makes sure that we are aware of what is going on during this pandemic, since he has given out an assignment for the naval science students to do research on COVID-19 in order for us to be more aware," one student told The Boulevard.
"He's been giving us time to do things and I think a lot of teachers have forgotten that now that we're at home we're responsible for aiding our parents, so it's been really helpful and isn't stressing," was something a student appreciated.
One student joked that their favorite memory of being in class was where her "friends and I planned to not wear our uniforms for our uniform inspections because we thought we'd be able to skip it."
Mr. Contaldi (AP Macroeconomics)
Mr. Contaldi is everyone's favorite AP Macroeconomics teacher. He is known for his humor and for being a former MMA cage fighter. He always encourages everyone to speak up and ask questions if they have any.
 If a student has any problem at home or with any assignments, Mr. Contaldi will certainly help them out.
He's helped students "By posting somewhat reasonable amount of work," said one student to The Boulevard.  He  even extends deadlines if he sees students struggling to meet it.
"I appreciate that he is a very relatable teacher," the same student added. "Thank you for understanding your students. We also enjoy your 'as the kids say' phrases."
The student also recalled one of their favorite memories with him. "Period 4 is a small class, however I got to sit next to two of the most wonderful kids. Mr. Contaldi has generously allowed me to take care of business whenever I see fit. I would like to personally thank him for that splendid opportunity," they joked.
Mr. Costarelli (AP US History 2)
Mr. Costarelli could always be seen greeting everyone by his door at Room 110 back when students still roamed the school halls. One student told The Boulevard, "He had always given us fist bumps since the beginning of the school year when we entered or left his classroom to bring positive energy."
The amount of resources he has posted on his Google Classroom for the AP exam is recognized by all of his students. "I appreciate that he believes in our power as students and it is obvious through how he pushes us, the amount of work we get, and his empowering speeches on how we can get 5s in the AP Test," said one of them.
When asked by The Boulevard how they've been helped by him, one student confided, "My grandmother passed away. He was there through everything." They recalled a fond memory where, "He pulled me to the side and told me that he believed in me and that just made every day of going to school better."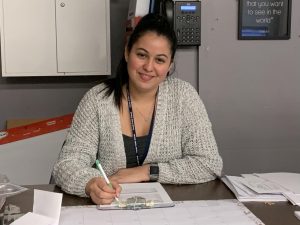 Ms. Montoya (Biology)
Ms. Montoya is a beloved biology teacher at the Prep.
She is always there to help her students, even at home. "She's been very patient with all of her students, as well as always answers our questions ASAP," said one student.
Her students recognize how much she truly cares for them. "She always tries to reassure my class and I that everything is going to be alright. She wishes for our safety and hopes for the best for us. I appreciate that she cares so much about her students."
Ms. Montoya is appreciated for always being there for her students.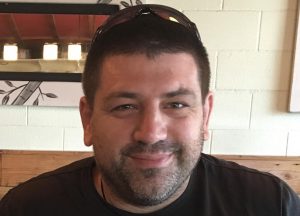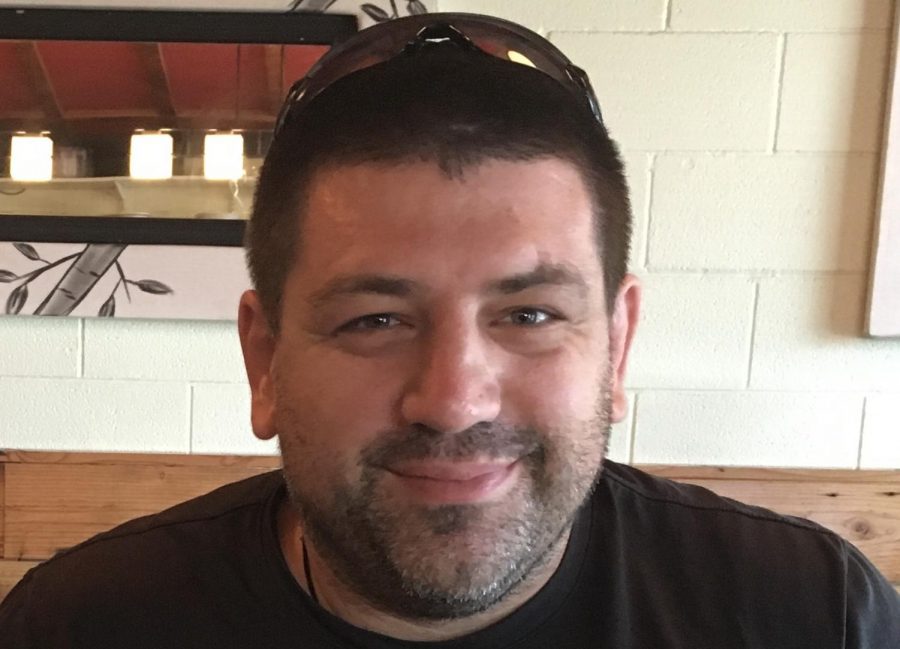 Mr. Graham (Forensic Science)
Mr. Graham is known for his wonderful personality and for always being there for his students.
Students notice his hard work and dedication. "Mr. Graham has been helpful throughout this difficult time. He always leaves a positive message when he posts on Google Classroom," one student said. They appreciate it when "he leaves us a song of the day to boost ourselves up, and he leaves little jokes whenever we take attendance." 
"He always makes sure that everyone understands and that everyone is doing good in the class, mentally and grade-wise," added another.
One student even revealed the important influence he played when deciding what college to go to. "Thank you for helping me with college," they said.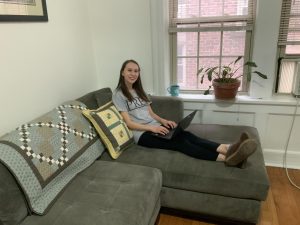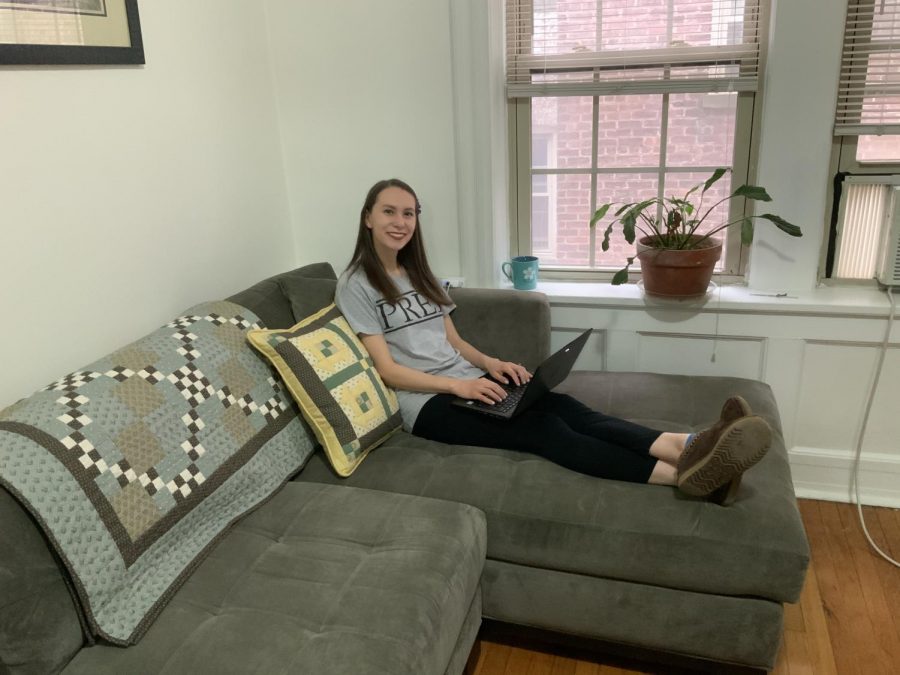 Ms. Fitzgerald (Chemistry and Physics)
Ms. Fitzgerald is definitely one of the sweetest and caring people you will ever meet, students revealed. She is the Class of 2021 adviser and the adviser for the Youth Climate Activists club.
All of her students appreciate her willingness to listen to them on how they best learn. "She has tried many ways for her students to complete work, such as using Flipgrid, Edpuzzle, Apex or Google Classroom. This encourages us to continue to do her work since it is fun," one student said. 
Ms. Fitzgerald does all that she can to help her students out. "I feel Physics is a hard subject and even though I don't fully comprehend the subject, Ms. Fitzgerald provides many resources for her students to learn."
They also appreciate her efforts into providing students emotional support. "In class, she would have one day per week to help her students with their emotional and mental health. It was either partnering up with another student and allowing us to vent and have a shoulder to cry or depend on or it would be a class reunion where we would have a certain topic to talk about and everyone shared. It really bonded the class and it made us into a family," said another student.
"From helping students in need of more help by having office hours, to giving students ideas of things to do at home. She has gone above and beyond to help her students every day," one student told The Boulevard.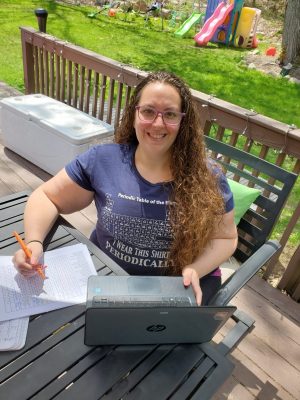 Ms. Reilly (Science)
Ms. Reilly is known for her great humor and advice. She cares about her students and their success.
"Ms. Reilly helps me out a lot. She gives good advice for certain topics or subjects," added one student. "I appreciate that she gives us advice, that she treats us like we are her own kids."
They definitely miss her humor as it helps brighten their day!
Ms. Sciametta (AP English Language, Adviser of The Boulevard)
Ms. Sciametta is loved for her dedication in teaching students while managing to advise The Boulevard Newspaper Club and cheerleading. Despite all of these activities, she manages to find the time to reach out to her students, asking them how they've been and being there for them. 
One student simply remarked, "She is the best teacher I have ever met."
They even revealed to The Boulevard, "She has helped me a lot because when I have a hard time dealing with family problems like my grandma being in the hospital, me being really sick, she is always there. She is just an amazing teacher."
Sciametta's kind heart and spirit is appreciated, especially during these difficult times.
Mr. Stamat (Math)
Mr. Stamat is known for his words of encouragement to his students, helping them especially during these times of need.
"I used to not like math class, but now I really like them because I have a teacher who helps me accomplish my assignments," one student said. "Mr. Stamat is extremely helpful and encourages everyone I know to try their best."
Mr. Stamat is willing to push his students to success. One student recalled, "I had a bad grade in math in the beginning of the school year so I stayed after school and Mr. Stamat helped me."
"He takes his time out of the day to help us with our work, he also tells us how much he appreciates us and cares for us. He is a great teacher," added another student.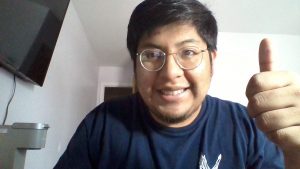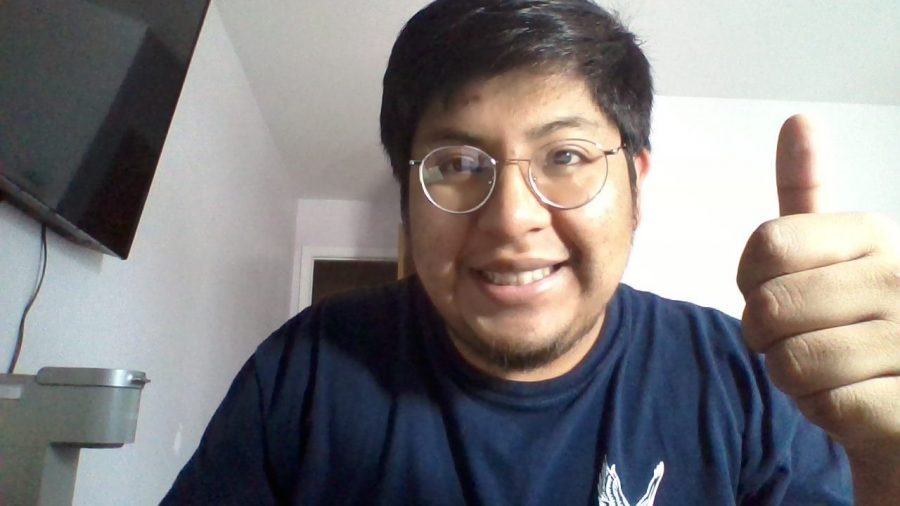 Mr. Herrera (Algebra 2)
Mr. Herrera is loved by his students as he makes math fun!
His students love his words of encouragement. "He always made us do our work and did not make us give up. He always made us do our best," one student revealed.
The student's favorite memory of him would be the time where he bought them pizza after promising he would if they received a good grade.
"I appreciate him taking his time in teaching us and not stressing out also because he makes class much easier for us to learn," added another student.
Mr. Weaver (Social Studies)
Mr. Weaver's efforts toward his students do not go unnoticed.
One student told The Boulevard, "I appreciate that Mr. Weaver is very understanding and caring. I like how he knows when to joke around but then get serious and do the lesson." They also like that they can always count on him for anything. 
Another student revealed that "I just really want to thank Mr. Weaver for what he has done for me and his other students. I will always remember Mr. Weaver for his acts of kindness."
Mr. Weaver is known for caring about his students and ensuring their success as well through giving them extra time and listening to their concerns. "He cares that we pass and makes sure we do the work," added one student.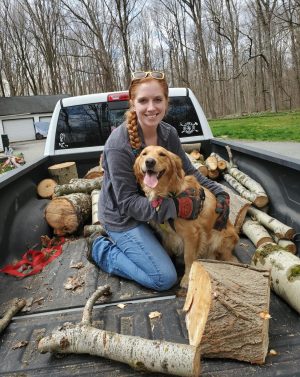 Ms. Vander Stad (Geometry and AP Statistics)
Ms. Vander Stad is loved for her words of encouragement, bringing the best out of her students.
One student recalled Ms. Vander Stad's kind act of making appreciation cards for teachers on Thanksgiving. "That was my favorite thing because it shows how her heart is full of love and cares about others," they added.
She is appreciated for her efforts in caring about her students and ensuring their success. "I appreciate the way she is. She is really friendly and she worries about our health. Also she motivates us to do all the work and to stay healthy," revealed a student.
Ms. Vander Stad is leading her AP Statistics class with all of her hard work and dedication to students.  "Despite the circumstances she is still giving 150% effort to help me and my classmates pass our AP exam."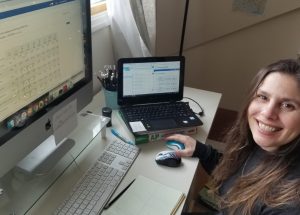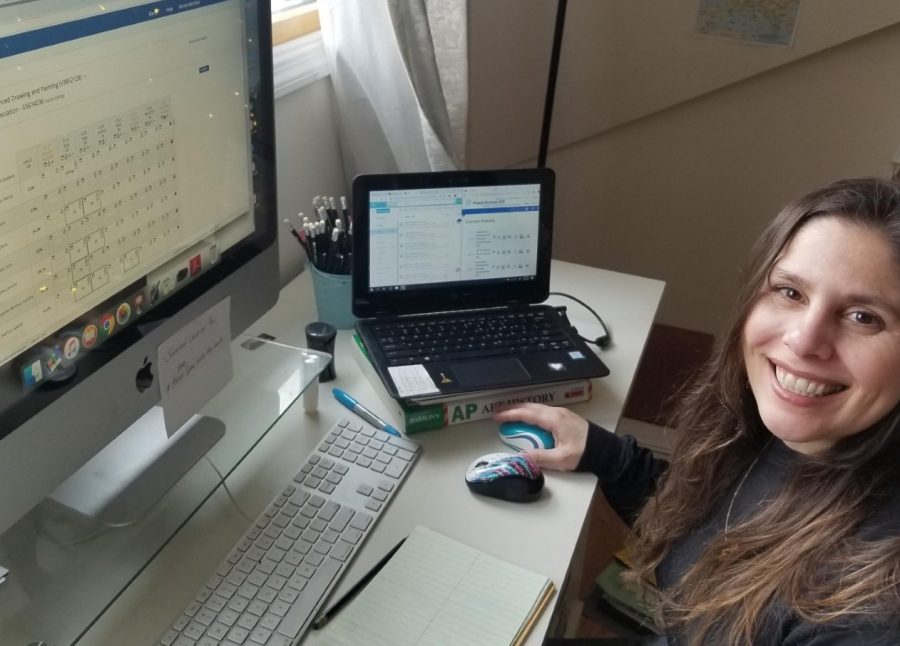 Ms. Martinez (Advanced Drawing and Painting)
Ms. Martinez is known for her creativity and dedication to her students.
"I appreciate many things from Ms. Martinez, from her passion in art to how comfortable it is to talk to her," revealed one student. "She can make school seem fun and doesn't put much pressure in work."
She is loved for being understanding of the amount of workload students now have since they are remote learning.
"During this difficult time, she has warmly welcomed her students for attendance and has been accepting of the work given to us in Apex," added one student.
Ms. Mulreany (AP Language and Composition)
Students love Ms. Mulreany's humor and dedication to her students.
One student appreciated how "She makes every assignment 10 times easier. She's made online learning so much better for her class. I personally have trouble learning online and I always have a difficult time with English and she has definitely helped me a lot."
When asked about her favorite memory of Ms. Mulreany, they responded, "Her humor. She is so funny, and she always has funny comments. She's hilarious. Every day in class she always had me and others laughing."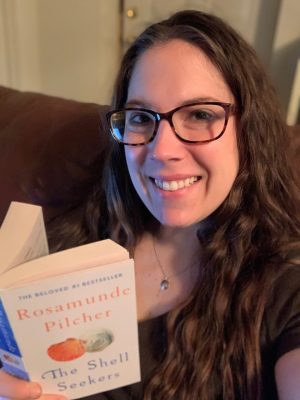 Ms. Huze (AP U.S. History, Holocaust and Genocide Studies)
Ms. Huze is appreciated by many of her students! She is known by many as a result of being the adviser of the National History Day club and the Photography Club here at Prep.
"The most memorable moment I have with Ms. Huze was freshman year, when my friend and I qualified for (NHD) Nationals. The excitement we felt that day was beyond anything I've ever felt," added one student. 
"I just want Ms. Huze to know that she is appreciated, not only by me but many other students," they added.
Another student expressed her appreciation for Ms. Huze's support. "She literally has been so understanding and considerate of my family's health as well as mine. She has given me suggestions and motivation to continue my schoolwork at home through this pandemic."
"I really needed to vent to her, so I decided to open up and I was able to have a meaningful and deep conversation with her," they added.
Ms. Huze is definitely the type of person you can trust and turn to when you are experiencing any problems.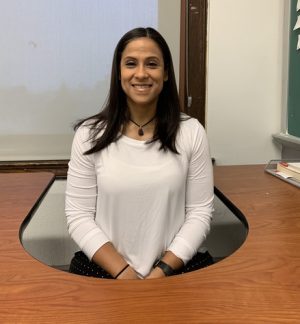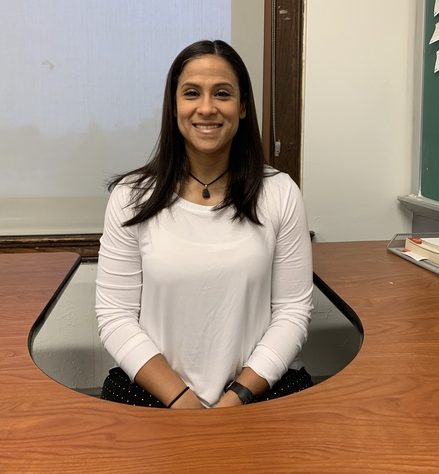 Ms. Torres (Pre-Calculus, AP Calculus)
Ms. Torres is appreciated by many of her students through the amount of support she has always provided them.
"I appreciate how she tries her best to ensure that each and every one of her students gets the help they need with any of the work they don't understand," revealed one student.
When asked what is the most memorable moment ever shared with her, the student responded, "My favorite thing she has done for my class was dedicate a whole period talking about our future. Ms. Torres gave us advice about getting into colleges and reassured us that everything will be okay. She has also motivated me to become an engineer. It isn't fully official but I'm actually considering it," revealed one student.
Ms. Torres' positivity helps her students. "I appreciate that she makes math bearable. Calculus is no joke, yet she makes the class fun in a way. The material is difficult but she constantly reassured her students that they are smart enough. I like that she corrects students when they say they aren't smart. Instead she tells them to say they are," they added.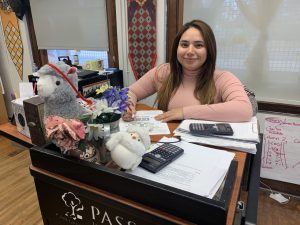 Ms. Zanabria (Biology)
What the students say:
"She has helped catch up when I fall back during these difficult times."
"For always helping me and catching me up when I miss a class."
"We always get jokes and rewards."
Mr. Lockwood (Chemistry, Physics, Environmental Science)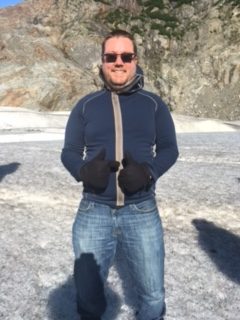 What the students say:
"He allows me to turn in assignments any time even if they are very late." 
"How understanding he is." 
"He doesn't give that much homework."