VOTE in our Netflix Poll: Which has been YOUR Favorite Series?
Vote for your favorite Netflix show, and we'll write a review of the winner
Which has been your favorite Netflix series while staying home?
On My Block (21%, 85 Votes)
All-American (20%, 78 Votes)
The 100 (13%, 50 Votes)
Criminal Minds (11%, 44 Votes)
The Vampire Diaries (9%, 35 Votes)
Lucifer (8%, 32 Votes)
Grey's Anatomy (8%, 31 Votes)
Riverdale (5%, 20 Votes)
The Originals (5%, 19 Votes)
Gentefied (2%, 6 Votes)
Total Voters: 400

Loading ...
Welcome back from Spring Break, Passaic Preparatory Academy! The Boulevard hopes that everyone is safe and well during these difficult times. We figure that most Prep students took some time to watch their favorite show, or even start a new one, on popular streaming service Netflix while learning from home. The Boulevard has prepared a poll so students can vote on their favorite Netflix show.
The show that gets the most votes will be reviewed, and the review posted here in The Boulevard Online, so have fun with it. Every reader gets ONE VOTE, so make it count! The poll starts April 21 and runs for just one week, ending April 28 in the evening, so make sure to vote — and spread the word to your friends.
May the best show win!
About the Writer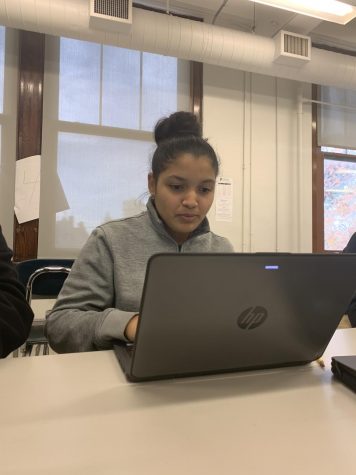 Carolina Ramos Bonilla, Editor-In-Chief
Carolina Ramos Bonilla, Editor-in-Chief of The Boulevard and The Boulevard Online, is a senior at Passaic Prep Academy. She spends most of her time reading...