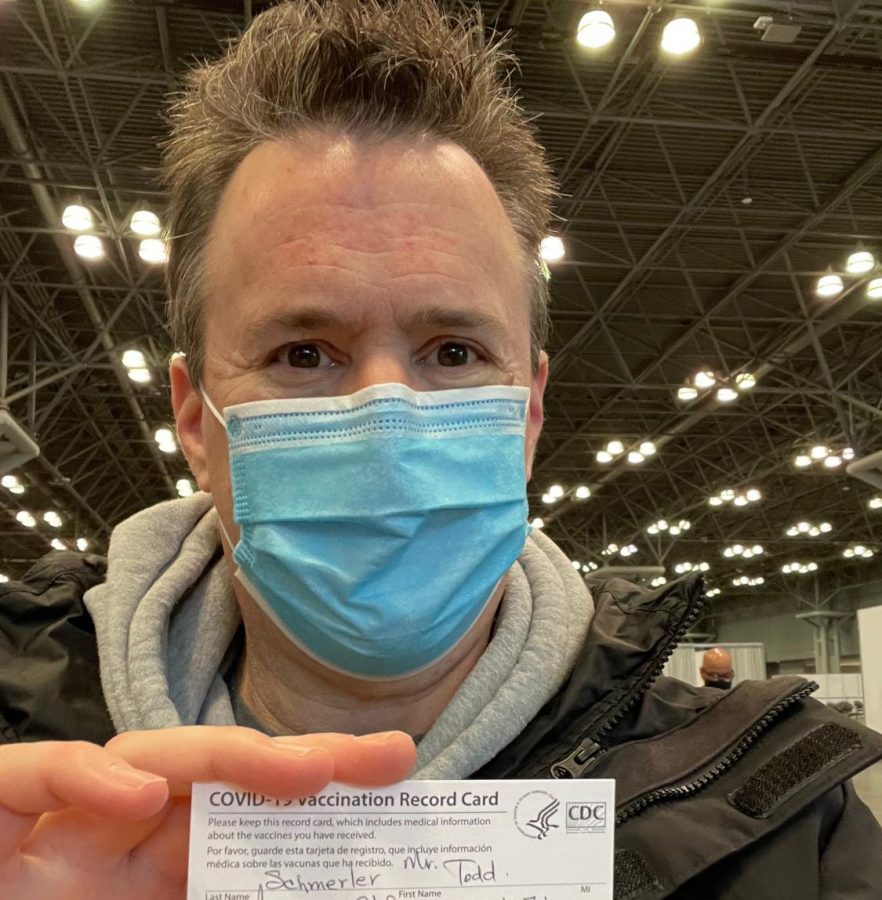 Mr. Schmerler, Digital Media & Journalism
DID YOU GET THE VACCINE? WHICH ONE?
 Yes. Pfizer
HOW BAD WERE THE SIDE EFFECTS, SCALE 1-10?
 3
DESCRIBE SIDE EFFECTS:
Dead legs, feverish, tired for about eight hours, then it disappeared.
WHAT WOULD YOU TELL PEOPLE?
Do it! Why wait? If you want to return to normal society, everyone must get the vaccine so we can get to herd immunity.