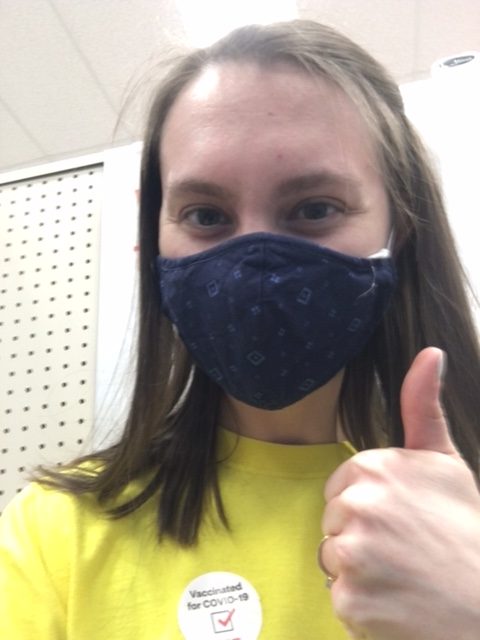 Ms. Blumberg, Chemistry and Physics
DID YOU GET THE VACCINE? WHICH ONE?
 Yes. Moderna
HOW BAD WERE THE SIDE EFFECTS, SCALE 1-10?
 4
DESCRIBE SIDE EFFECTS:
The day after the second dose I felt chills and had a low grade fever. It sort of felt like having a bad cold. But the next day I was 100% better!
WHAT WOULD YOU TELL PEOPLE?
Getting a vaccine is the best way to get us out of quarantine and back to our normal lives. I know it can feel scary, but you can feel confident that the vaccine has been given to hundreds of millions of people and there has been almost no negative reactions recorded. Educating yourself about what we know about the vaccine is a great way to feel safe about getting it. The CDC has tons of reliable information on their website both in English and Spanish. And remember, you're not only getting vaccinated to protect yourself, you are getting vaccinated to protect your loved ones and your community! Let's get vaxxed up Prep!