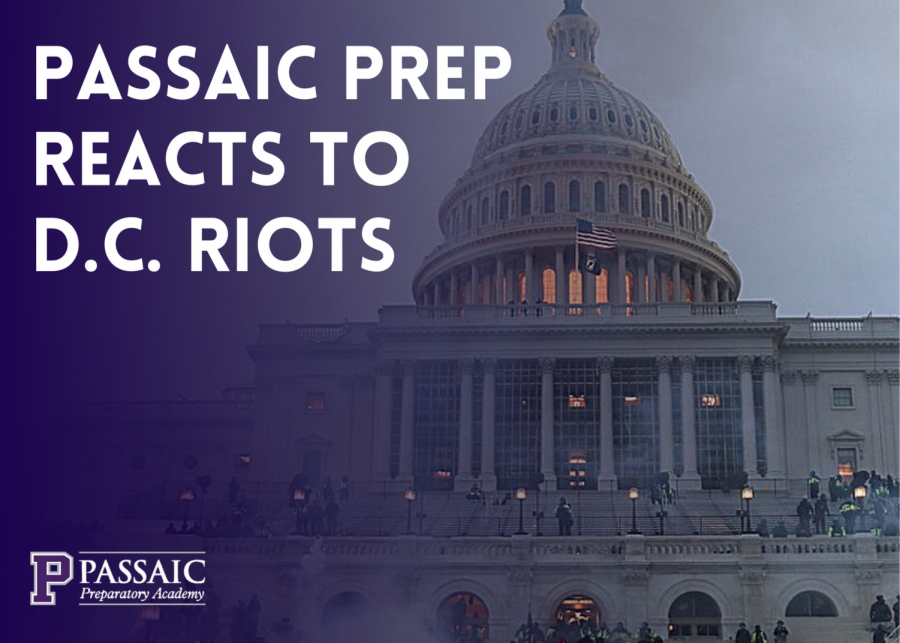 Prep shares thoughts on D.C. riots
Supporters of President Donald Trump stormed the U.S. Capitol building on Jan. 6 in an attempt to stop Congress's certification of the electoral college votes as Congress confirmed that Joe Biden would be our next president.
Despite a lack of evidence, Trump supporters believe the 2020 presidential election was rigged in favor of Biden. After the suppression of the riots, Congress confirmed Biden's win. 
Five people died, including police officer Brian Sicknick, a New Jersey native.
The Boulevard reached out to Prep students and staff to share their thoughts on the D.C. riots. Here's what we had to say; HOVER OVER A BLACK BOX TO READ THE COMMENT, and click it for more! To add YOUR thoughts, email your name, class and quote to Mr. Schmerler at [email protected].