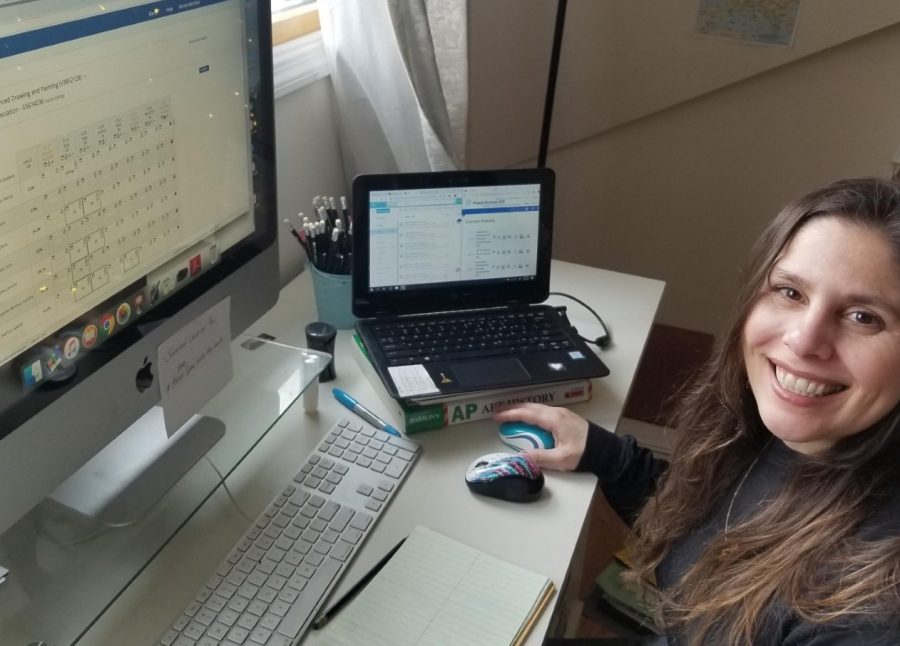 Fannie Martinez, Advanced Drawing and Painting
Favorite part of working from home:
Being able to use the restroom whenever I want, allowing me to drink 64 ounces of water a day.
How has this new teaching experience challenged you?
Accessing multiple pages. Going back and forth between APEX, Outlook, Google Classroom and Power School.
Anything else?
Stay Safe!!!