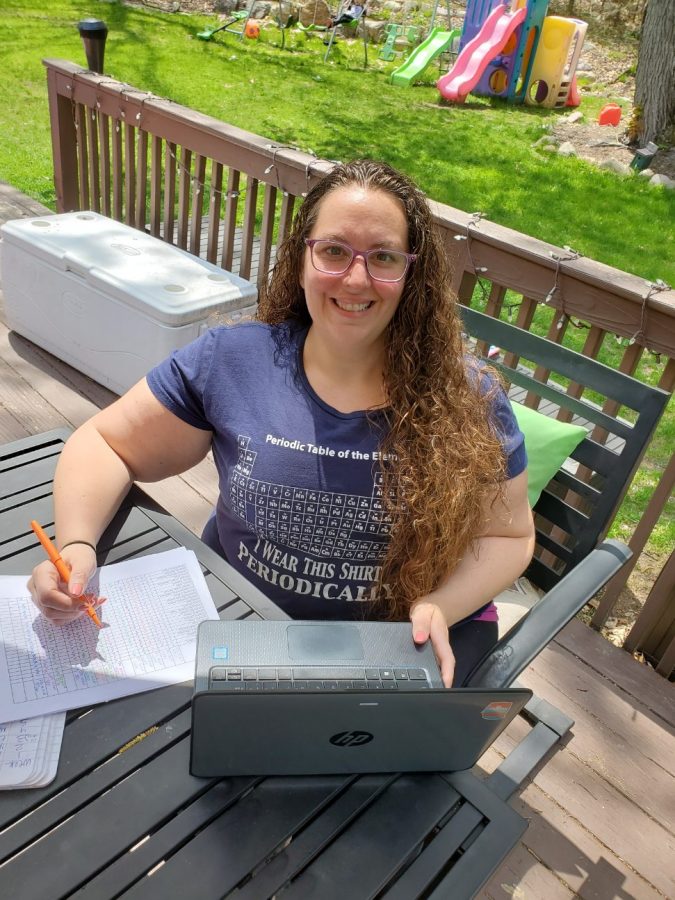 Kristen Reilly, Science
Favorite part of working from home:
Getting to spend more time with my family and the unlimited bathroom breaks I get. 😉  Also, watching my students rise to the challenge of distance learning and becoming their own self-advocates. When they need help they are learning to ask and speak up if they need more clarification.
How has this new teaching experience challenged you?
I miss my students!!!! Not being able to see their faces and check how they are doing emotionally and academically every day is very tolling. Also, not being able to have hands on demonstrations for the topics I teach is difficult. Although there is a lot available on the internet, nothing beats a hands-on learning tool.
Anything else?
I am very proud of all the work my students have been doing throughout distance learning. Just know that I miss you all very much! No matter how difficult this situation is, my students are rising to the challenge.