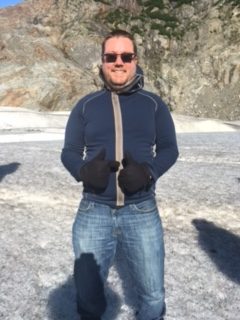 John Lockwood, Chemistry, Physics, Environmental Science
Favorite part of working from home:
My commute. I just roll out of bed and log onto my computer lol.
How has this new teaching experience challenged you?
There are three things that I find challenging. The first and most important is worrying about how my current and former students and my colleagues are doing. When I don't hear from a student for two or more days I really start to worry about their well-being and think the worst. The second challenge is motivating students to do work from a distance. There has been days that I feel unmotivated or uninspired to do work myself and I am an adult. The third and last challenge is the lack of structure in my day. Not leaving the house except to go grocery shopping and the occasional walk has really made time blend together. I welcome the day that school starts again and life becomes more normal.
Anything else?
I miss my Prep family and can't wait to see everyone again. Please keep yourselves safe.