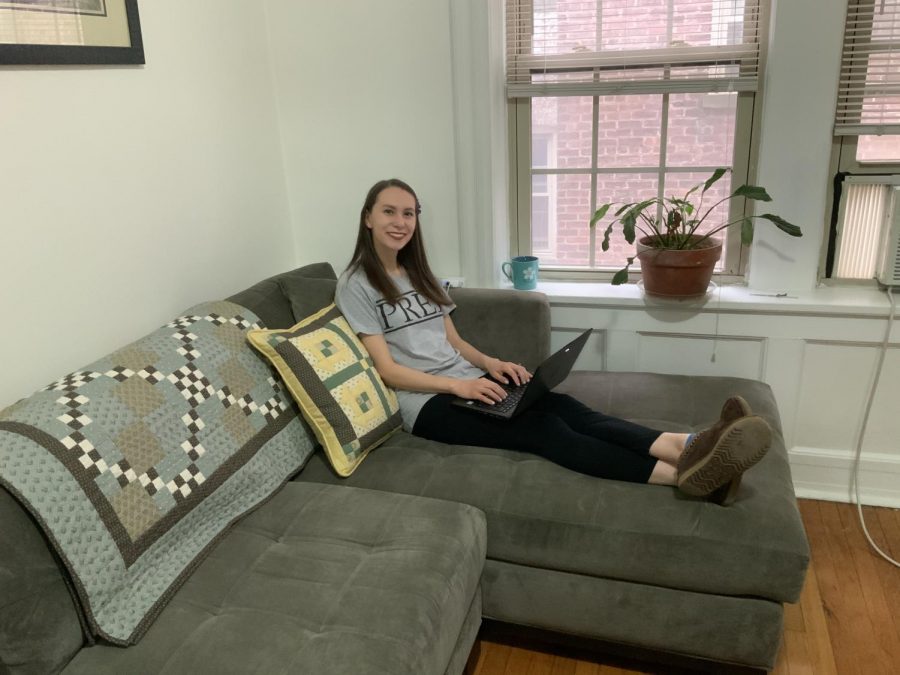 Emily Fitzgerald, Chemistry and Physics
Favorite part of working from home:
My favorite part of working from home is being able to wake up later and work in comfortable clothes.
How has this new teaching experience challenged you?
What I love most about teaching is working with students and developing relationships with my classes. Going to school energizes me because I love to see my students learning. In teaching remotely, my interactions with students are very limited mostly to comments on Google Classroom. So in a way, teaching remotely has taken a lot of the joy out of teaching.