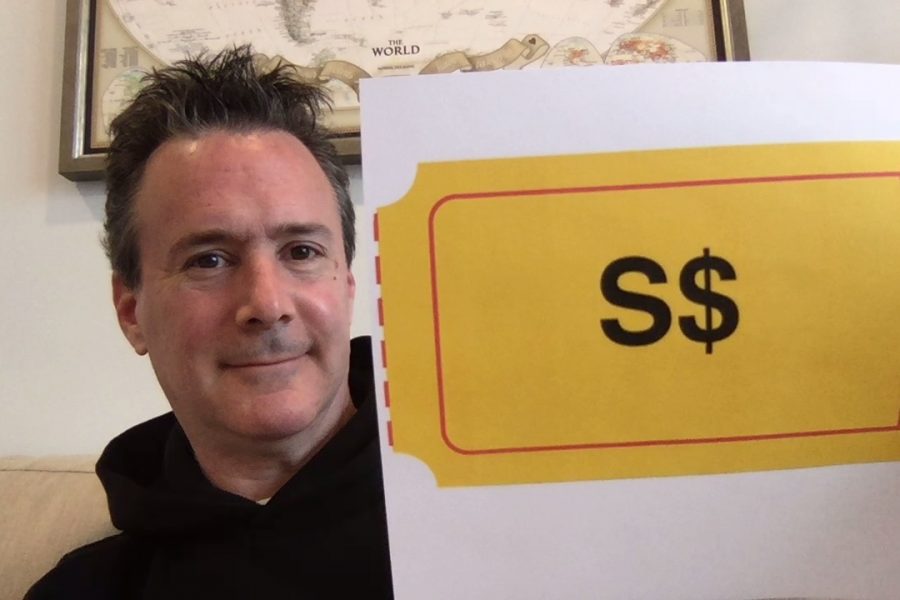 Todd Schmerler, Journalism and Digital Journalism
Favorite part of working from home:
NOT waking up at 6 a.m., driving to school and looking for parking!
My wife. And her cooking. And the dog.
Working out more and eating healthier.
How has this new teaching experience challenged you?
Teaching an elective is tough because I don't want to over-burden the students, who have enough work from their main courses already. But I want to make sure they're still learning about Journalism and Media Literacy, so it's a challenge.
Anything else?
Sad that I have no one to give S-Bucks to, so I've been walking around with a mask on giving them to strangers. I do NOT recommend this act for students!!! 🤣 … I'm PSYCHED that Newspaper Club students are still working on The Boulevard, even during quarantine! Sad that I won't see the seniors before they leave for college. 😞