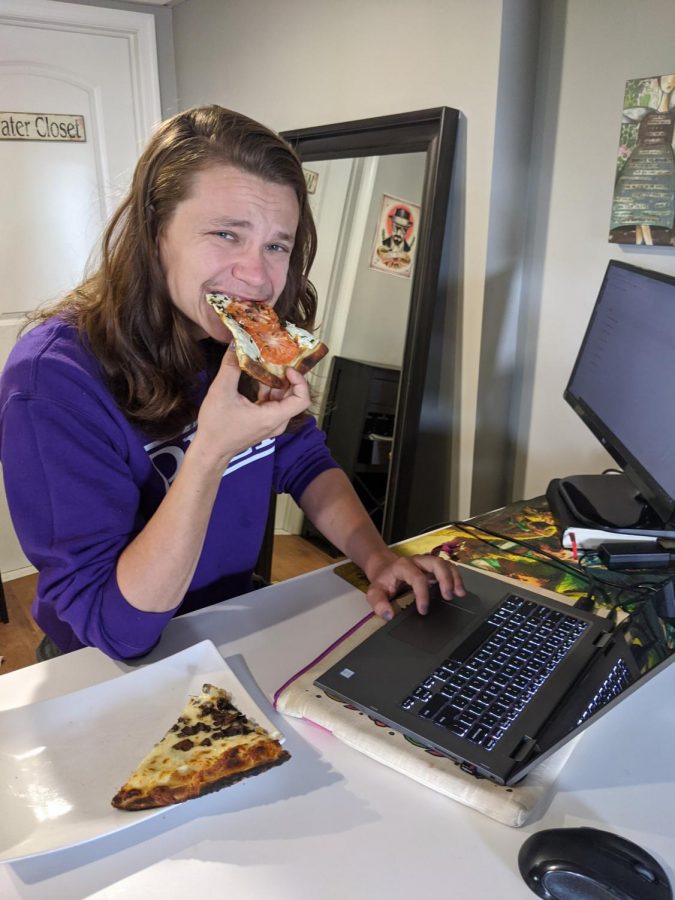 David Lee Anderson, Theatre Arts
Favorite part of working from home:
Being able to work alongside my beautiful dog, Basil, has easily been the best part of working from home. … And maybe the 240 hours I've put into Animal Crossing. On a more serious note, it has been great to reevaluate the idea of a work-life balance. I realized I haven't been taking care of myself as much as I should. Allowing myself to enjoy things outside of Passaic Preparatory Academy (or passaicschools.org I suppose) has made my working hours even more enjoyable.
How has this new teaching experience challenged you?
I, like many teachers, find that working directly with students is the best part of the job. Things like filling out forms, answering emails, creating powerpoints, crafting tests, stealing other teachers' units, and rehauling Google Classroom are things that maybe aren't as enjoyable. … Don't tell Dr. Marx. One of my favorite things about theatre and teaching is collaborating in person. Theatre doesn't have the same magic it does through a computer screen. While I'm writing with peers on Zoom, we just aren't able to capture the same magic of being in a proverbial writer's room. This lack of human connection makes it difficult to practice the craft while also making me go crazy. I find that Tom Nook has become my one friend through all this.