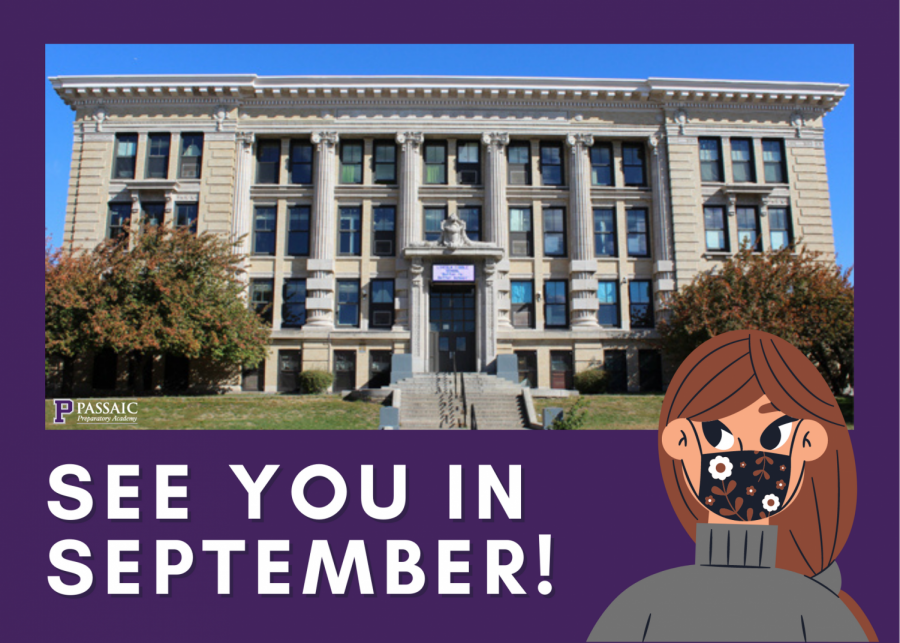 Nereida Delgado Garcia
Passaic Preparatory Academy will finish the school year with full-time remote instruction.
The City of Passaic District Board of Education ruled on March 22 that the school district, including Prep, will not return to in-person learning for the rest of the school year.
Prep students and teachers will continue in Phase 1 (full-time remote home-based instruction) of the Passaic Public Schools Restart and Recovery Plan.
The Board of Education decided not to move forward with Phase 2. Phase 2 consisted of one-session hybrid instruction, a mixture of in-person instruction days combined with remote learning. Guardians would have had the option to choose between hybrid or full-time remote learning for their child.
Board member Arthur Soto said he thought it was the best decision for Passaic's parents and staff.
"It was, since Covid-19 cases are currently rising again and we are trying our best to provide the safest option for our students and staff," he said. 
Many students see this decision as the culmination of a lost year. The Boulevard Online reached out to Jasmine Reyes, a Prep senior, on her thoughts on the Board's decision.
"Throughout my final year in high school, I never imagined for my last year to be through a screen," Reyes said. "Personally, it would've been nice to have been in school with my friends to be able to make more memories, but part of me isn't really as affected by it or upset. I do perform much better in school than through a screen, but since it's been decided we're ending the year fully remote, I think I'll be fine with that and it won't be as stressful for me since I've gotten a job."
The Board of Education's decision was based on Covid-19 data and input from families, staff, and medical experts.
"Not only did the district send out surveys for parents to answer, but all staff members received a survey that they too had to fill out. This information was compiled and then sent to the board to look at before they made their decision," said Prep teacher Mr. Dhuyvetter.
Want us to print what YOU have to say? Email your reaction to Mr. Schmerler at [email protected]