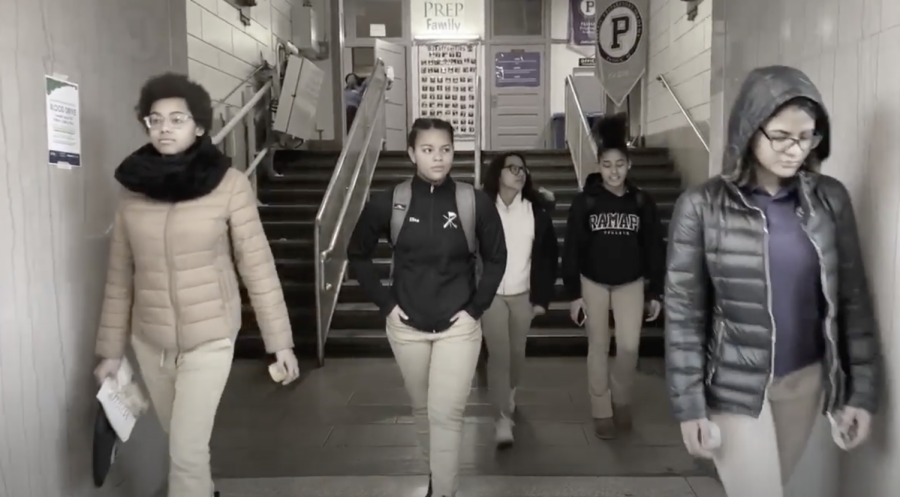 Students from Passaic Preparatory Academy won second place and a $500 educational grant in the Passaic County Teen Summit PSA Video Contest on May 1.
Jaden Tejada, Mairlobys Lopez, Leslie Taveras, Pablo Palafox, Elisa Matos, Kamil Santana, Daniela Velazquez, Ivy Sanchez, Bryan Mendoza and Stephanie Carpinteiro worked on a Public Service Announcement video, using their creativity and imagination to illustrate the theme of the summit: "Leading the Way: Life is Worth Living."
Prep school counselor Ms. Mold said the message produced by Prep students was powerful.
"The Prep Teen Summit crew's commitment to the cause is evident by their hard work to produce a powerful and important message," she said. "The students' sheer talent is inspiring and their perseverance to create a quality project has been an honor to experience. I'm looking forward to next year's Teen Summit PSA video contest, when Prep comes out winning again."
The annual summit, hosted by United for Prevention in Passaic County, promotes the prevention of drug and substance abuse within schools and communities in Passaic County. Due to the Covid-19 pandemic crisis, the summit event went virtual this year and was presented on Instagram Live. The broadcast was streamed live by 191 viewers and 55 more watched the event via Zoom. Passaic Prep placed second to Passaic Institute of Technology among 16 video submissions.
WATCH the award-winning video, ABOVE.